Fall Has Fallen.... Bag Up Those Leaves!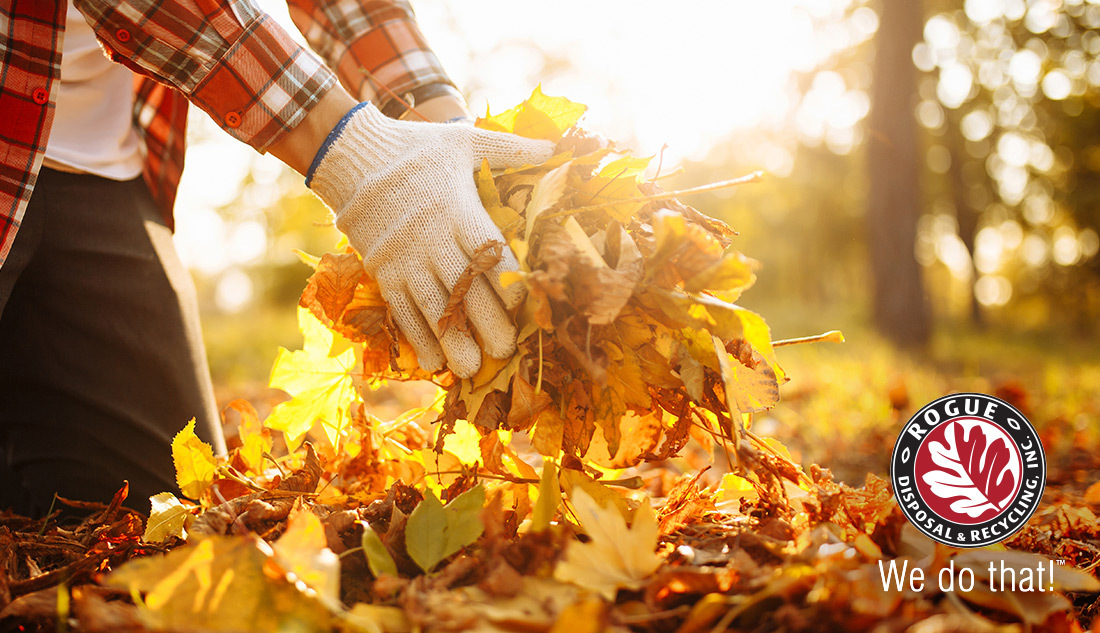 This year's program runs from November 7 to December 30.

Grab a rake and your favorite pair of garden gloves, it's leaf collection time time in the valley! If you live in the Medford city limits, Rogue Disposal and Recycling will pick up your bagged leaves at no charge to you. Use heavy-duty 33-gallon bags — the kind you find at any grocery, warehouse or home improvement store — to bag your leaves and take them to the curb. Then we'll take care of the rest.
Don't live in the Medford city limits? Scroll down to find information specific to your service area.
Leaf Pickup Fast Facts

Am I Eligible?
If your address is inside the Medford city limits, yes
If you live in a mobile home park, call your manager for collection information
Check the map to find out which weeks we'll be in your neighborhood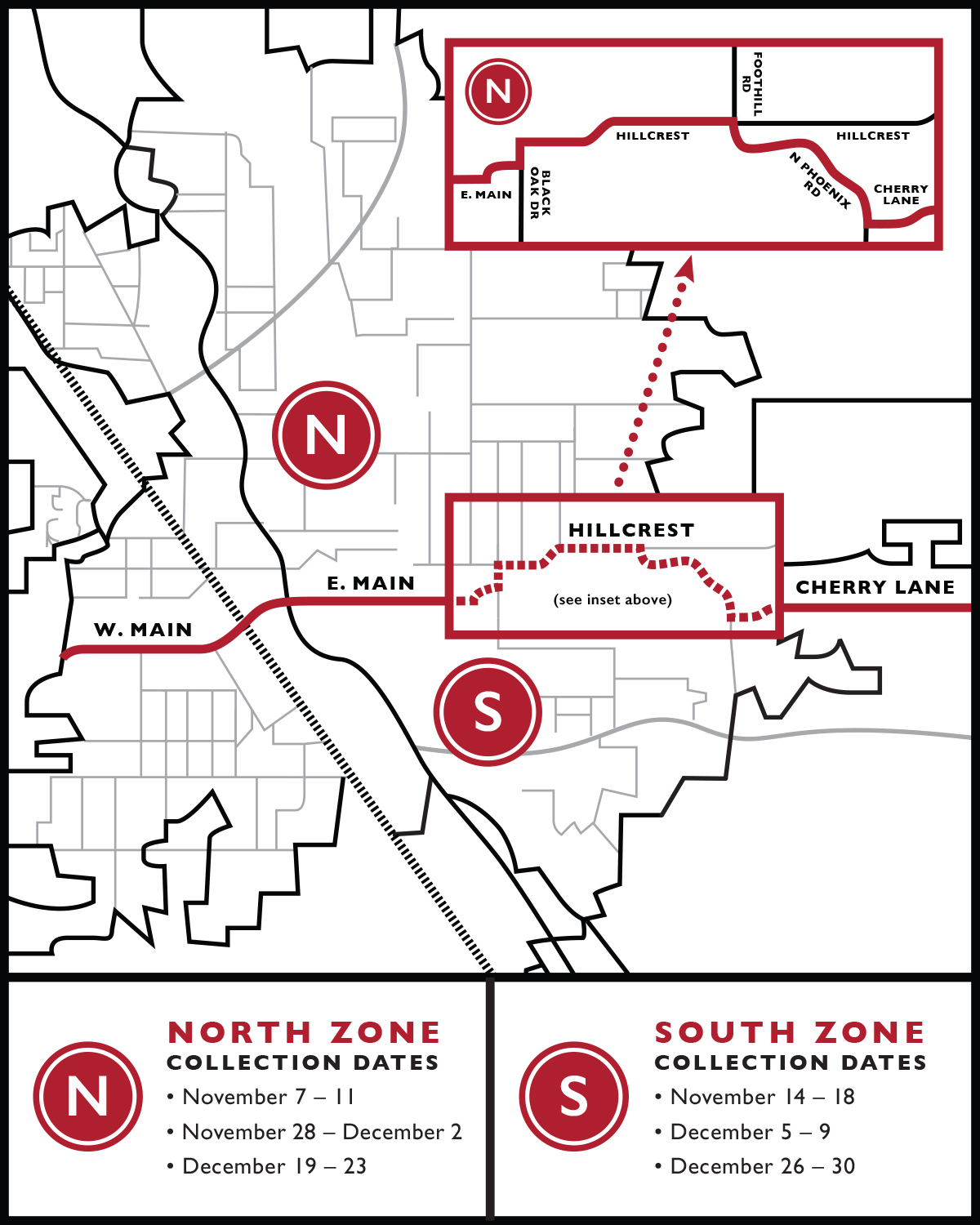 Bag Basics

Maximum bag size: 33 gallons
Maximum bag weight: 40 pounds
There is no limit on the number of leaf-filled bags you can set out
Filling the Bag
What goes in the bag: Leaves only
What doesn't go in the bag: Branches, lawn clippings, anything else
Seal the top of each bag to prevent rain from getting in and adding weight
Where to Place the Bags
If you have a curb, place the bags at the curb
If you don't have a curb, place the bags 8 feet from the pavement, off the roadway
When Are My Pickup Days?
Use the map to see which weeks the trucks will be in your area
Collection will occur sometime this week, not necessarily on your usual trash day
When it's your pickup week, leaves must be at the curb by 6:30 am on Monday

Don't live in the Medford city limits?
Rogue Disposal & Recycling is also picking up leaves at these additional cities in our area. If your city is on the list, make sure your leaves are raked, bagged and at the curb by 6:30 am on the pickup day noted below.
Central Point: November 21 and December 16
Phoenix: December 12
White City - Rogue Disposal Service Area: December 14
Information on additional area leaf programs — as well information on leaf drop-off sites, how to compost and the Jackson County Air Quality Leaf Exchange Program — visit the Jackson County Recycling Partnership Website.


Fun Fact: The best leaves for here are the leaves from here. That's why the leaves we pick up become a nutritious part of Rogue Compost — just right for local yards and gardens.