'Tis the Season For Our 2023 Holiday Collection Schedule!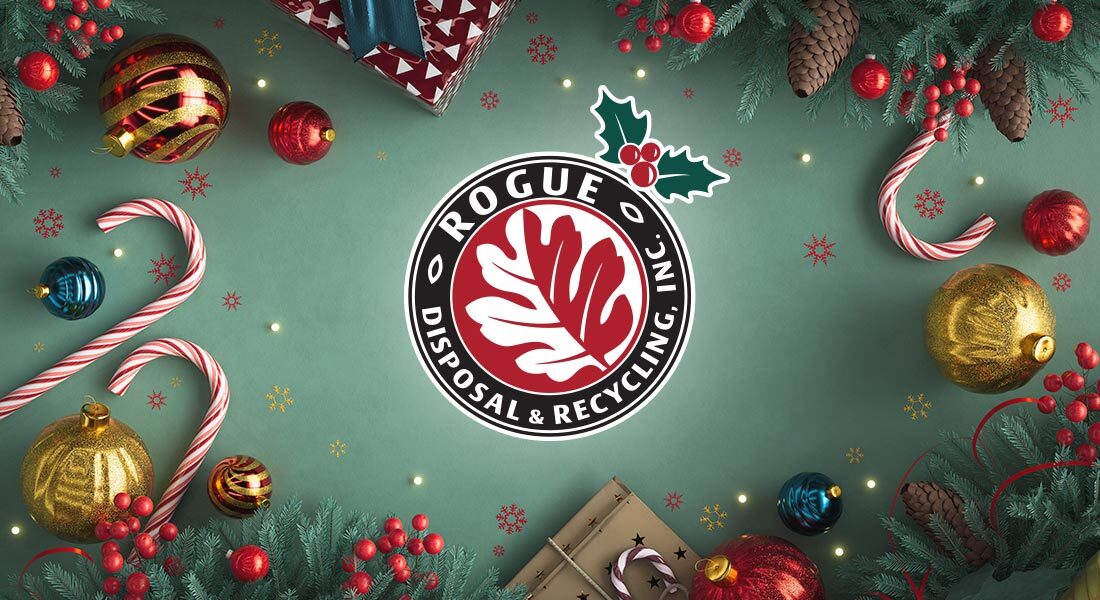 'Tis the season for special office hours and pickup days for Rogue Disposal & Recycling. Christmas Day and New Year's Day are the ONLY two holidays with no garbage and recycling collection. (Our drivers work on Thanksgiving, so there is no change in service. )

Regular Pickup Day
Monday
Tuesday
Wednesday
Thursday
Friday
Holiday Pickup Day
Tuesday
Wednesday
Thursday
Friday
Saturday
Trash and recycling pick up for commercial customers will also be one day later than usual. For commercial customers with Saturday service, there will be no change.
Transfer Station Holiday Schedule
The Transfer Station will be closed on Thanksgiving Day, Christmas Day and New Year's Day. We will also close at noon on Saturday, December 23rd and Saturday, December 30th
Downtown & White City Customer Service Offices Holiday Schedule
Our office will be closed November 23 and 24 for Thanksgiving, December 25th for Christmas, and January 1st for New Year's Day. In addition, offices will close at 3pm on November 22nd and noon on December 22nd and 29th. Our offices are always closed on the weekend.
Sign Up For Reminders
Sign up for reminders and we'll send you a reminder the day before trash day via text, phone message or email, whichever you prefer — so you'll never miss a pickup. And by enrolling in reminders, you also automatically receive service alerts too. To sign up, go to the collection schedule, enter your address and select reminders and service alerts.

Questions? Give our holiday hotline a jingle to hear recorded schedule information: 541.773.3069.