We're lighting up the season with our 2021 trash and recycling holiday schedule!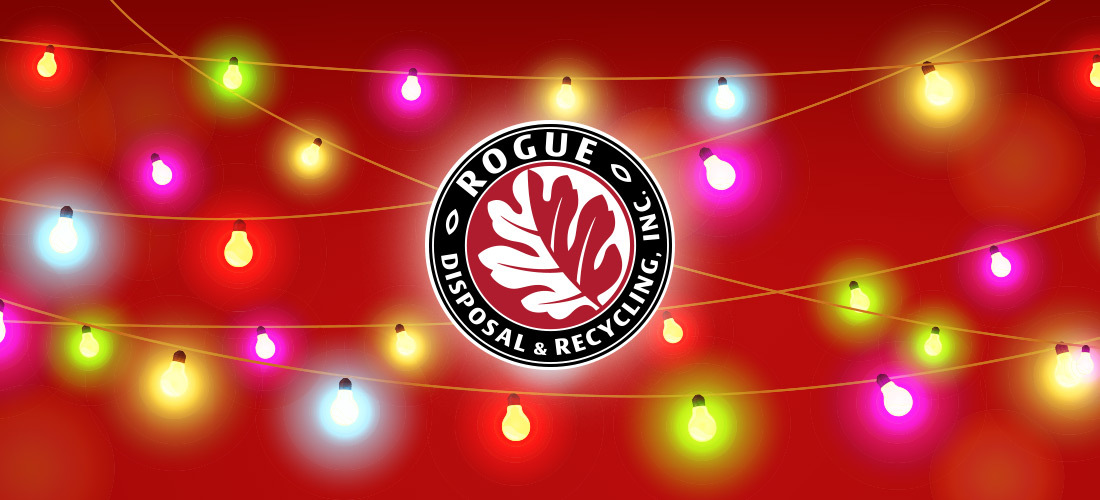 The calendar has given us a holiday trash and recycling pick up present this year! Since Christmas and New Year's Day both fall on a Saturday, there's no change to our regular residential schedule. Here's to a merry and bright holiday season!
Regular Pickup Day
Monday
Tuesday
Wednesday
Thursday
Friday
Holiday Pickup Day
Monday / No Change
Tuesday / No Change
Wednesday / No Change
Thursday / No Change
Friday / No Change
Commercial customers who normally have Saturday collection will be picked up on Friday, December 24 and Friday, December 31. If we are unable to get to all Saturday customers one-day early, they will receive pick up the following Monday.
Transfer Station Holiday Schedule
The Transfer Station will be closed on Thanksgiving Day, Christmas Day and New Year's Day and closes at noon on Christmas Eve and New Year's Eve.
Downtown Holiday Office Schedule
Our office will be closed November 25 and 26 for Thanksgiving. We will close at noon on December 23 and remain closed on Christmas Eve. We will close at noon on December 30 and remain closed on New Year's Eve. Our offices are always closed on the weekend.
Sign Up For Reminders
Sign up for reminders and we'll send you a reminder the day before trash day via text, phone message or email, whichever you prefer — so you'll never miss a pickup. And by enrolling in reminders, you also automatically receive service alerts too. To sign up, go to the collection schedule, enter your address and select reminders and service alerts.

Questions? Give our holiday hotline a jingle to hear recorded schedule information: 541.773.3069.