Bringing an extra smile to a big local fan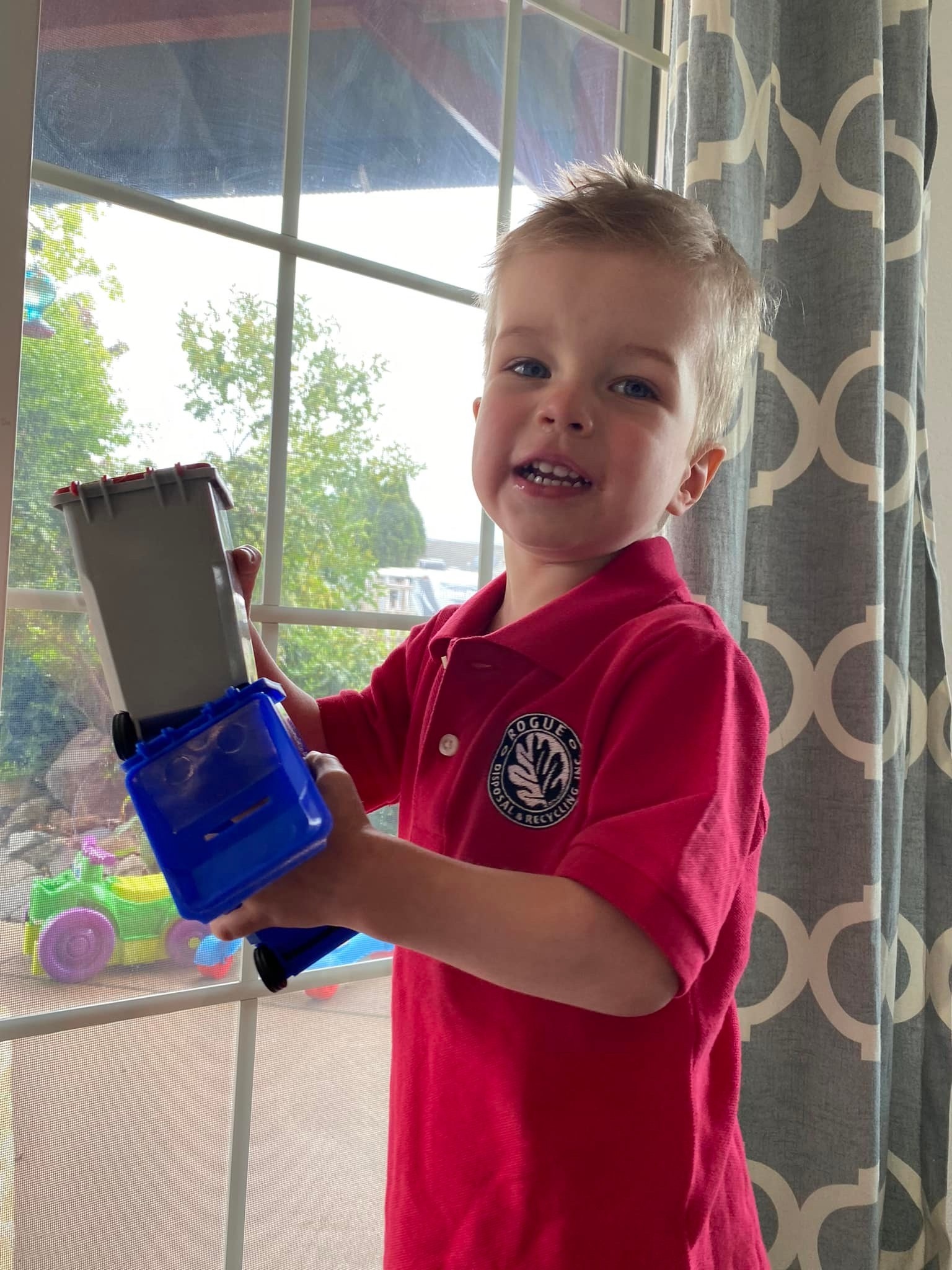 Singer Taylor Swift has her Swifties. Actor Henry Cavill has his Cavillry. Harry Potter fans are known as Potterheads, while those who love all things Star Trek are Trekkies. But no fan group, no matter how big or how dedicated, can top the excitement of one of Rogue Disposal & Recycling's number one fans — Jonah!
"You may think your job is ordinary, but to my son, you are a hero."
Who doesn't love having a die-hard fan? Someone who is always happy to see them and anxiously awaits their next visit. For two-year-old Jonah, the object of his fandom isn't a pop star or football hero… it's the big red Rogue Disposal & Recycling truck that pulls up in front of his house every Friday
When a little birdie told us about this young fan (thank you, dad!), we knew we needed to give the little guy something to really get excited about. So a few weeks ago, a special delivery came to his door — including pint-sized recycling carts where he can store his treasures and his very own Rogue Disposal & Recycling polo shirt, just like the ones the drivers wear.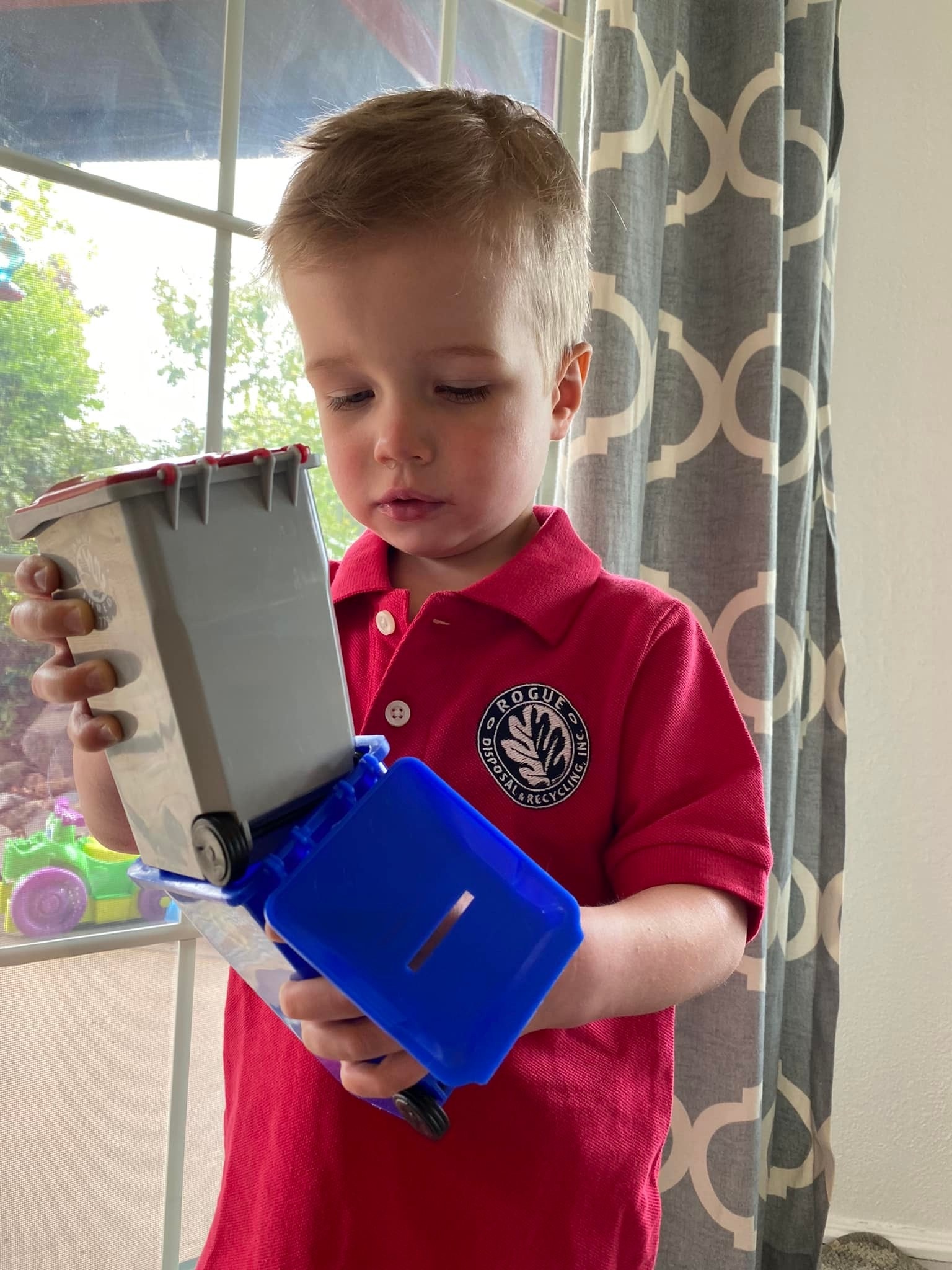 Once the excitement of the moment was over, mom dropped us a note: "Our two-year-old son is a HUGE fan of trash trucks, Rogue Disposal, and Friday (when the truck comes) — it's the highlight of his week. Thank you for taking the time to make him feel special with this drop-off, and for always smiling and waving as you drive by. You might think your job is ordinary, but to my son, you are a hero. Thank you for giving back to the community in this way!"
To Jonah and his folks, Luke and Mai'le, we're always happy when we can brighten someone's day, especially a fan!