Part of being a good neighbor means giving back to the communities — and people — we serve. At Rogue Disposal & Recycling, we're proud of our decades-long tradition of community involvement. Whether it's supporting the arts, sponsoring community events, providing education and outreach programs or filling a specific need, we're deeply committed to enriching the area we call home. Here are some of the ways you'll find us helping throughout the valley.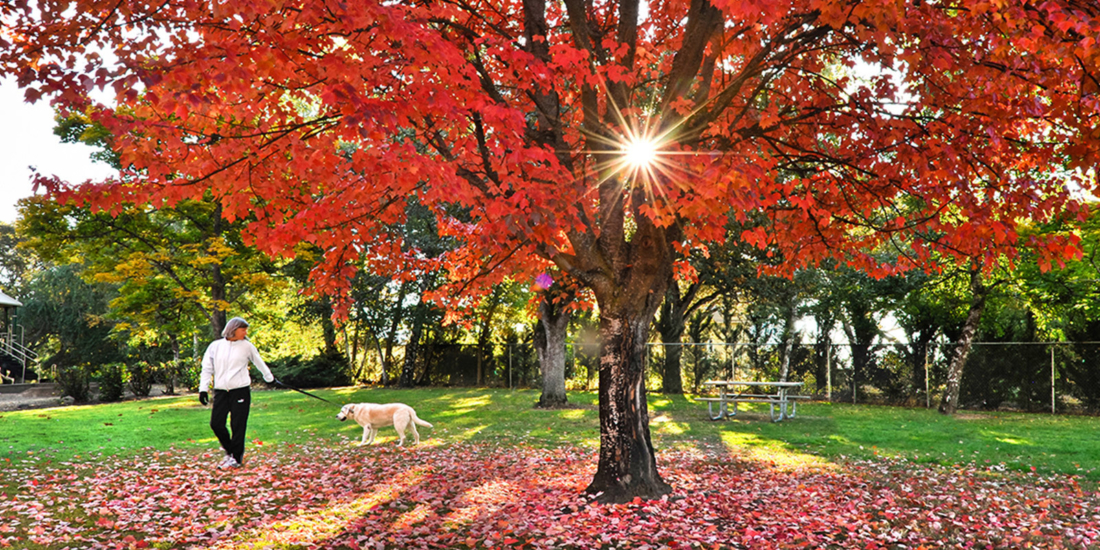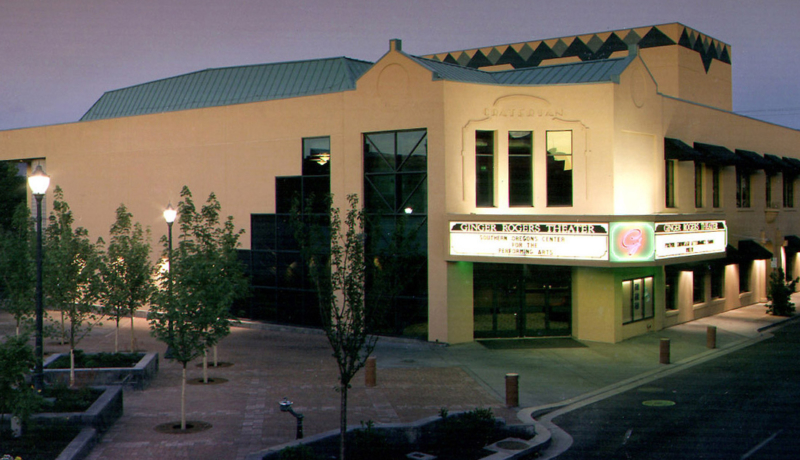 A passion for the performing arts.
One of the ways a community thrives is by having a vibrant, readily accessible performing arts scene. Since its beginning, Rogue Disposal & Recycling has been a proud sponsor of events at the Craterian Theatre — a state-of-the-art performance venue and gathering place for the community of southern Oregon. Past shows we have sponsored run the gamut from Shrek, Pippin and Stomp — all musicals — to The Ten Tenors, Recycled Percussion, and an evening with Jason Alexander and Drew Carey.
To learn more, visit http://www.craterian.org/
Giving young artists the opportunity to shine.
At the Rogue Gallery & Art Center, Rogue Disposal & Recycling sponsors the Artist Teen Mentoring Project (ATMP). This innovative program gives local teens a taste of what it's like to have a career as a professional artist. The application process begins in the fall, with the program running January through April. Each selected student spends 20 to 30 hours of studio time working with a professional artist in their chosen field. Students work with their artist mentors to develop skills ranging from drawing and painting to photography, mixed-media and sculpture. The project culminates with each student exhibiting the art they created. It's a wonderful way to give young artists a chance to hone their skills, explore their creativity and build on their portfolios.
To learn more or to make a donation, visit https://www.roguegallery.org/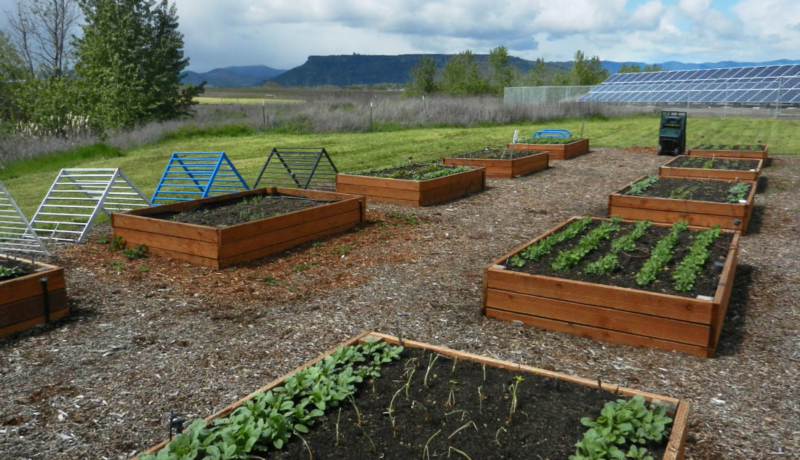 Rogue Compost helps grow food for people in need.
Helping others in need throughout our community is a hallmark of Rogue Disposal & Recycling. One of the ways we do that is by providing Rogue Compost and garden space to the ACCESS Food Share Gardens. According to Garden Coordinator Kim Barnes, "The gardens make a real difference to the lives of many in our community, both as places of gathering and as sources of sustenance."

Barnes continued, saying that in 2017, "your donations of Rogue Compost made it possible to grow 25,727 pounds of organic produce for distribution to the ACCESS network of 50 partner agencies, improving the diets of over 5,000 low-income individuals. The raised beds at the Recycling Center alone contributed 434 pounds of carrots, 323 pounds of beets and 220 pounds of onions, for a total of 997 pounds of vegetables. Thank you for your contribution to this very special program we could not do it without you!"
To learn more or to make a donation, visit https://www.accesshelps.org together to feed the hungry.
Coming together to feed the hungry.
Despite an improving economy and rich agricultural diversity, the U.S. Department of Agriculture reports that nearly one in six Oregon families struggles to put food on the table. Through Mayor's United, mayors throughout Jackson County come together to raise money and collect food donations to be divided up among the food pantries in their cities. Support for this important program is a way for Rogue Disposal & Recycling to help seniors, struggling families, and those who find themselves in need of food. Emergency food pantries throughout our area provide an excellent stop-gap measure to help ensure that no one goes hungry. When the mayors of Jackson County showed their hearts in creating this event, we were honored to come alongside their efforts.
To learn more or to make a donation, visit https://www.accesshelps.org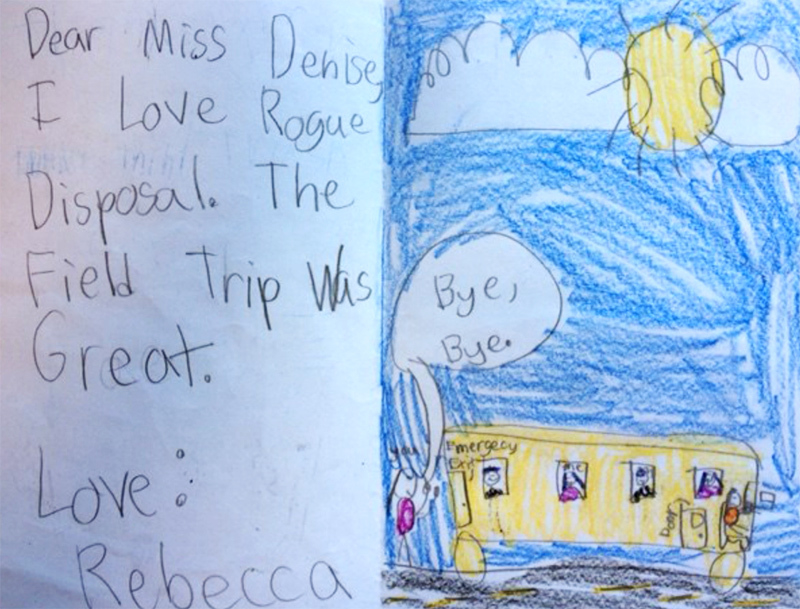 On-site field trips bring recycling and other waste-related topics to life.
Through class tours of our Transfer Station and Recycling Center in White City, local students can learn about all aspects of the recycling stream and how they can do their part to help reduce waste. Field trips can be scheduled at no cost and are suitable for any grade level. Groups should be around 30 students at a time. The tour is mostly outdoors and lasts about an hour, so dress appropriately. Tours of Dry Creek Landfill, Rogue Compost and our Gas-to-Energy facility can also be arranged and are recommended for grades four and up.
To learn more and schedule a tour, contact us.
Become a waste prevention ambassador.
Are you passionate about waste prevention and recycling? The Master Recycler's Training program, through the Jackson County Recycling Partnership, can teach you how to become a waste prevention ambassador. Classes are taught by Denise Barnes, Recycling and Community Outreach Coordinator at Rogue Disposal & Recycling. Topics include recycling, waste prevention, composting, solid waste infrastructure, e-waste, hazardous waste and more. It's an eight-week course – one night each week – offered once a year. Field trips and volunteer training are included. By the end of the program, participants will be able to work within their communities to cultivate public awareness by supporting a wide variety of projects and programs throughout the area. There is a minimal cost for Master Recycler's Training, with need-based scholarships available.
To learn more, visit http://jcmasterrecyclers.org/
Other Sponsorships
Sparrow Club empowers kids to help other kids in medical need.
The Sparrow Clubs program teaches life lessons in compassion and selflessness through building relationships between a Sparrow family, a school student body and the community. Sick kids get help, healthy kids become heroes and communities experience positive change. It's truly a win-win-win!
Helping others by helping the community
Sparrow Clubs provide financial and emotional support for children and their families in need. The club also empowers kids to help others through charitable service throughout the community.
Here's how it works. A school adopts a Sparrow — a child with a serious, life-threatening medical condition. They get a corporate sponsor for their Sparrow — in this case, Rogue Disposal & Recycling. As the sponsor, Rogue provides financial support, which students at the school "earn" by performing community service hours. This can be anything from putting on a bake sale to raking their neighbor's yard. In order for their hours to count, students need to complete a service voucher, saying how helping their Sparrow impacted them.
As a result, kids learn to focus on the needs of others — not only their Sparrow family, but members of their community. Students learn life lessons of compassion, character, courage and conscience for others.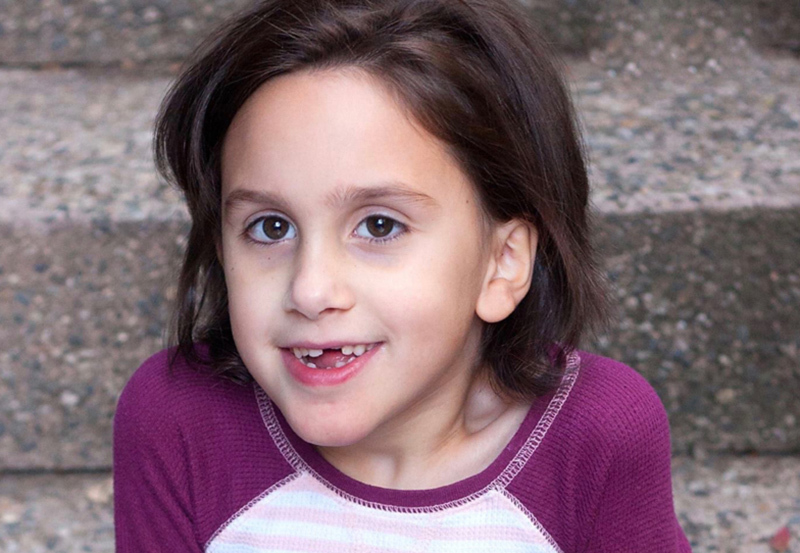 Meet Elianna, our Sparrow
Sweet Elianna was a happy and healthy baby girl. Around her first birthday, her parents started noticing that she wasn't hitting her key milestones. At 26 months, she actually started regressing in major areas, such as speech, sitting up, and walking. When Elianna was three her family received the heartbreaking diagnosis that she had Rett Syndrome.
Rett Syndrome is a complex neurological disorder involving the X chromosome, and mostly affects girls. This disorder causes problems in brain function that is responsible for things such as moving, walking, speaking, eating, feeling, and even breathing. Rett Syndrome affects virtually every aspect of Elianna's life. She is non-verbal, unable to walk on her own and has no functional use of her hands. She has a very specialized diet and has a 90% chance of developing a seizure disorder.

Elianna endures approximately two hours of physical therapy per day in order to keep her body from getting too stiff. She will likely need various surgeries and procedures in the future as she continues to grow.
Today, Elianna is an amazing little girl who is almost seven years old. She loves her family and has a way of connecting the hearts of everyone she meets, without even speaking a word. Elianna loves attending school at Jacksonville Elementary. As the Jacksonville Elementary Sparrow, students will work hard to raise money for Elianna through sponsored community service and fundraising projects.
Rogue Disposal & Recycling is proud to be a sponsor of the Sparrow Club — a program that is near and dear to the heart of our own Holly Roberts. "This is by far one of my all-time favorite organizations," she says. "I attend the assemblies every year and am moved to tears by the compassion of the students. I even had the opportunity to compete in their biggest yearly fundraiser, Dancing With the Rogue Valley Stars… a top 10 highlight for me!"
To learn more, visit https://www.sparrowclubs.org/
Helping local students become life-long readers
For a young student, there are few things better than diving into the pages of a book and exploring new places, new worlds and new characters. Where else can you have a tea party with Miss Spider? Or spend a day with the Cat In the Hat? SMART – Start Making A Reader Today – is celebrating its 25th year in the Rogue Valley and Rogue Disposal & Recycling is proud to be a sponsor of this important program. During the past school year alone, SMART served more than 1300 students at 38 sites, giving out nearly 17,000 books to local students. Since 1992, the numbers are even more impressive – over 199,000 students served with 2,571,790 books handed out. In the words of famous children's book author Tomie dePaola, "Reading is important, because if you can read, you can learn anything about everything and everything about anything."
To learn more, become a volunteer or donate, visit https://www.getsmartoregon.org.