We love a parade! Rogue Disposal & Recycling celebrates the community with entry in this year's Pear Blossom Parade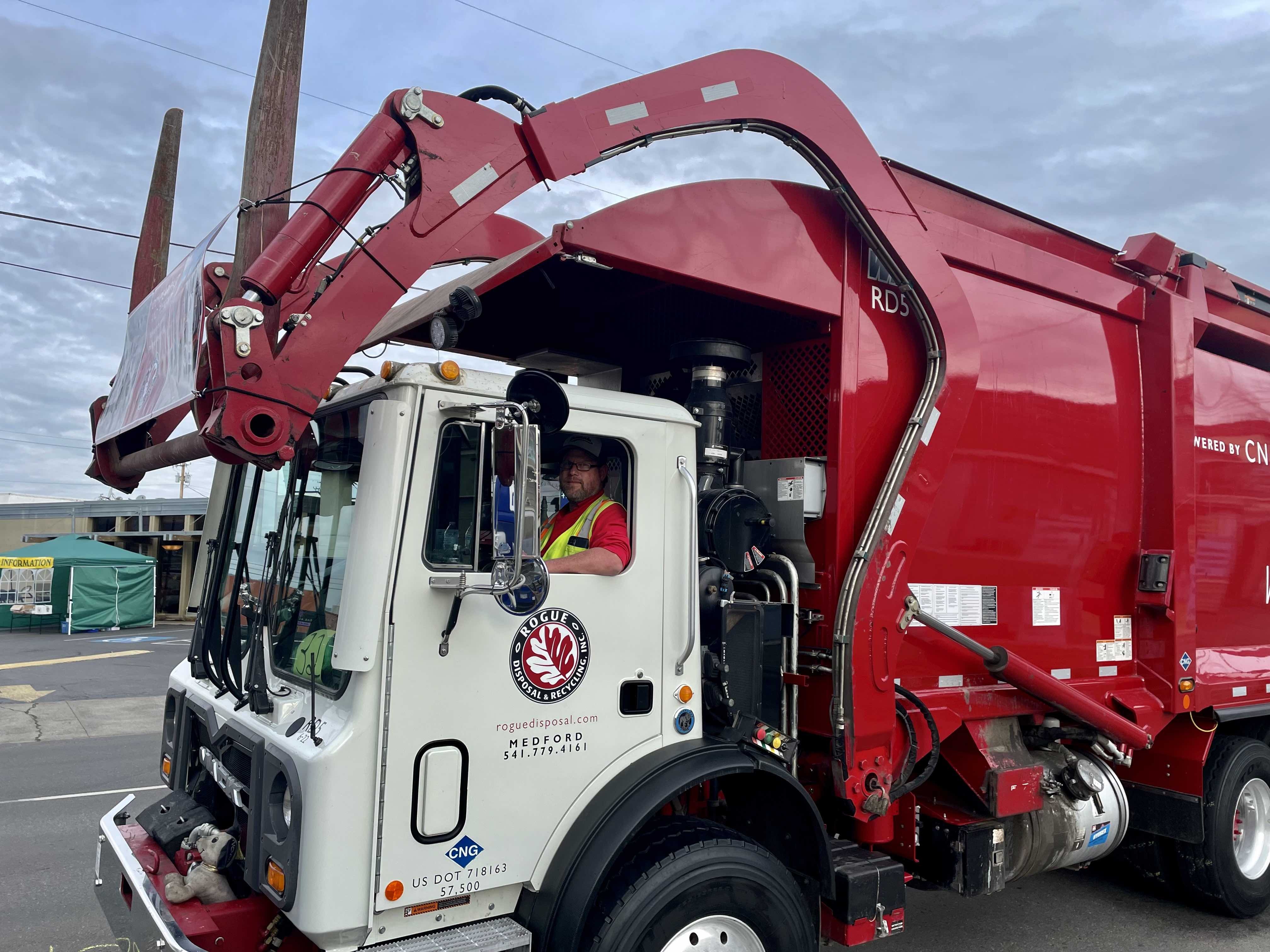 Curbside in downtown Medford was the place to be on Saturday, April 8 when the 70th annual Pear Blossom Parade marched, walked, danced and drove through the heart of the city. Organizers estimate a crowd of roughly 30,000 was on hand as local businesses, community organizations and area schools filled the streets with floats, dance groups, marching bands equestrian units, clowns and more.
In keeping with this year's theme, "ComPear Past & Present," the Rogue Disposal & Recycling entry carried a banner reading "Proudly and safely serving the people of the Rogue Valley since 1938. Driving the Rogue Disposal & Recycling collection truck for the first time was commercial driver Erik Cochran, with co-worker Travis Graves as his co-pilot. Having an entry in this yearly hometown parade is a long-running tradition for Rogue Disposal & Recycling.
This year's parade featured more than 150 entries and over 4000 participants. The parade is a pillar in the community, showcasing the pride we all have in the Rogue Valley. Since 1991, scholarships for area high school senior girls has been a hallmark of the festival.
The Grand Marshal for this year's Pear Blossom Parade was karate legend Chip Wright. In 1975, this Medford (legend) founded Champion Karate, which has grown to become one of Medford's oldest and most prestigious karate schools. Chip is a ninth-degree black belt and international fighting champion.
A great time was had by all! And a big thank you to everyone who showed up to wave and cheer for this amazing long-time family event.