Wishing happy birthday to a young fan, Rogue Disposal & Recycling style!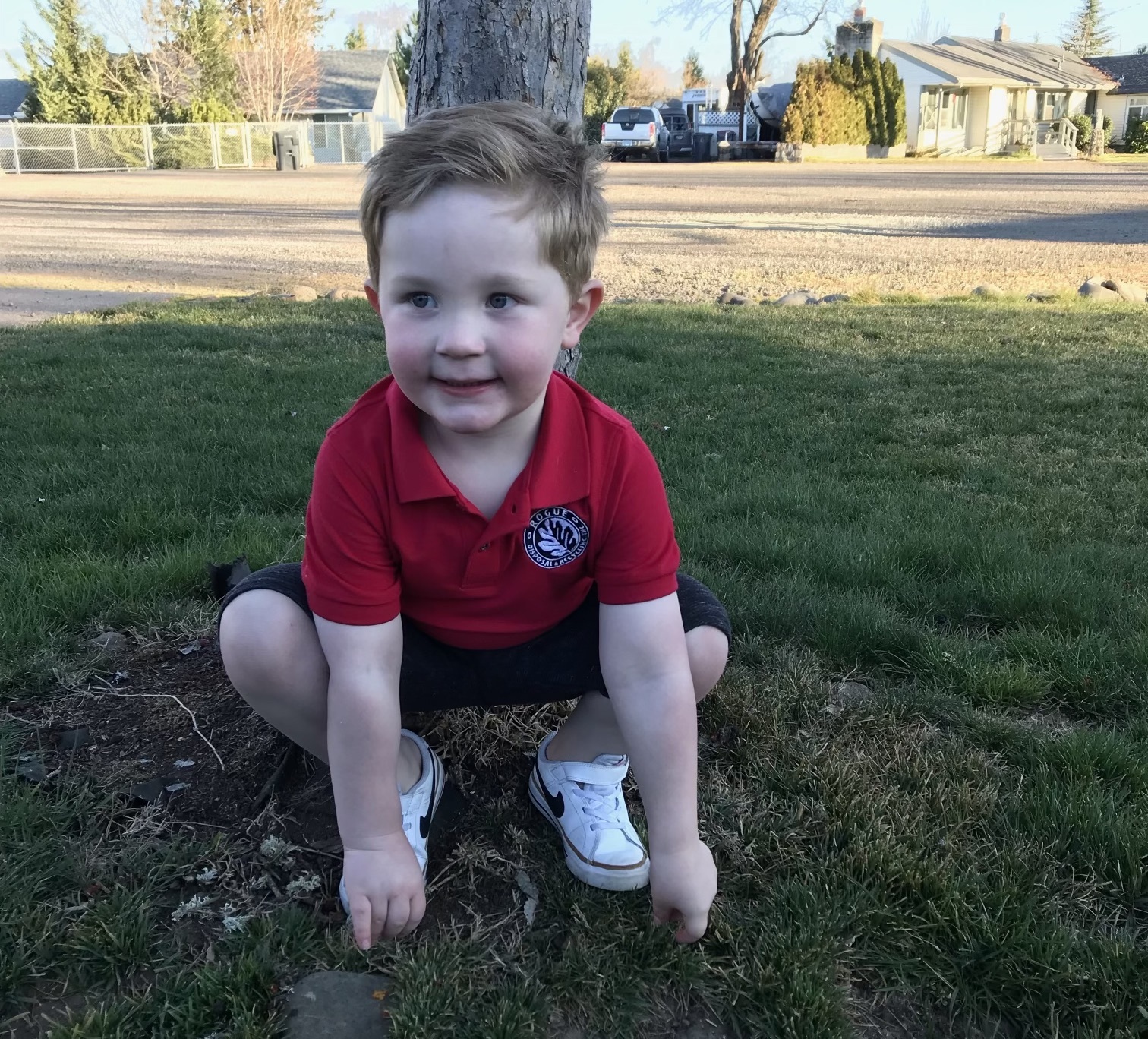 Residential driver Tim Robbins shares smiles and surprises
At Rogue Disposal & Recycling, our employees take pride in the region they call home. After all, the people we serve are more than just customers, they're our friends, family and neighbors too.
So when we get a special request from the mom of a young garbage truck enthusiast, we're happy to oblige.
The magic of the trash truck
When you're almost three years old, the world is filled with important events. Snack time. Bath time. Watching Encanto for the 48th time. And for one area resident, spending Thursday morning listening for the trash truck.
Meet Finn. Loves dogs. Loves dinosaurs. Loves watching garbage truck videos on YouTube. And loves the real-life big red Rogue Disposal & Recycling trash truck, driven by Rogue residential driver Tim Robbins.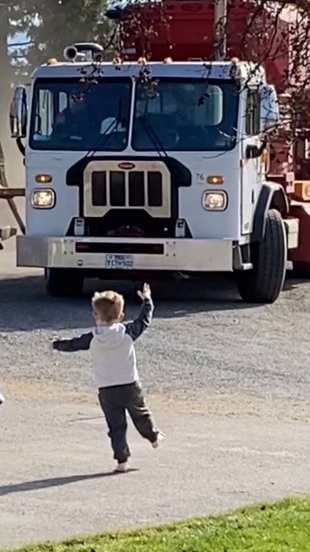 A birthday surprise for the books!
With his third birthday fast approaching, Finn's mom, Sydnee, reached out to see if Rogue might be able to do a little something for his birthday. Tim already waves each week. And honking the horn could scare the neighbors. Since Finn is not just any customer, we went one better and gave him a toddler-sized polo shirt embroidered with the Rogue Disposal & Recycling logo — the same style the drivers wear.
According to Sydnee, "Finn wakes up on Thursdays and is sooo excited for the garbage trucks to come. He will wait on his little rocking chair on the front porch and listen for it coming down the street."
Driving his regularly scheduled route on Thursday (the day before Finn's birthday), Tim made a special stop at Finn's house to deliver balloons and a gift. His mom remembers it well. "When Tim got out of the truck, Finn wasn't sure what to think. When he realized the gift was for him, he got so excited that he put his shirt on right way."
"This was one for the books!," said Sydnee with a big smile. "It's so important for me that Finn have fun memories of his childhood. Thank you so much Tim — and Rogue — for making my boy's whole birthday!"