Three-year-old dresses as his favorite thing for Halloween — a Rogue Disposal & Recycling garbageman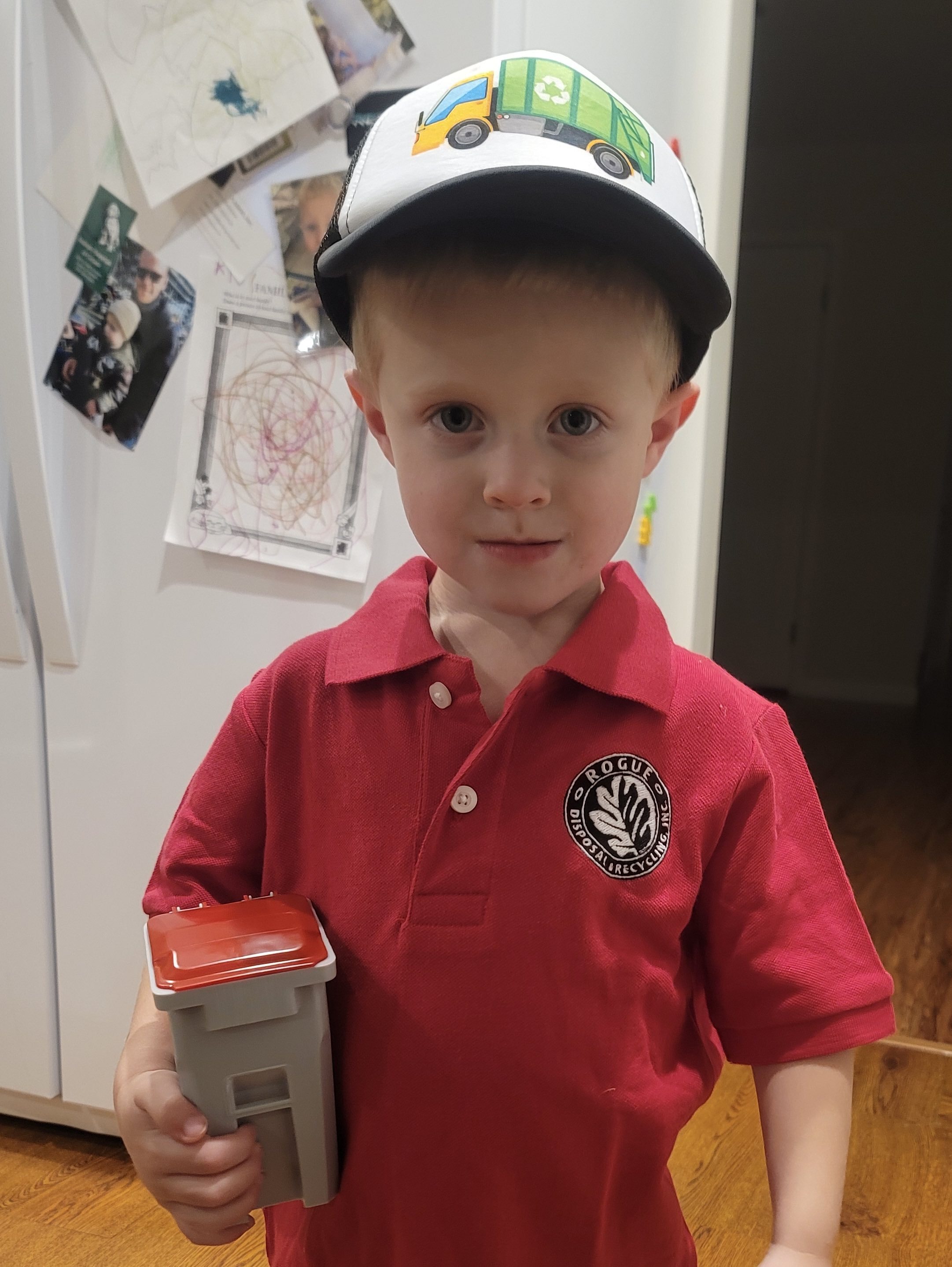 According to his mom, Christina, Ari "who is three going on thirteen" has always been fascinated with the garbageman — even before he could walk. Like most kids his age, he loves anything and everything about trucks, tractors and all types of heavy machinery. Yet even among the biggest backhoes and most exciting excavators, "the garbage truck wins every time." So naturally, when it was time to select a Halloween costume for this year's trick-or-treating, the choice was simple. Ari dressed up like a garbageman from Rogue Disposal & Recycling. Deciding an ordinary treat bag for candy collection just wouldn't do, his parents created a rolling Rogue Disposal garbage can for him to "haul" his candy.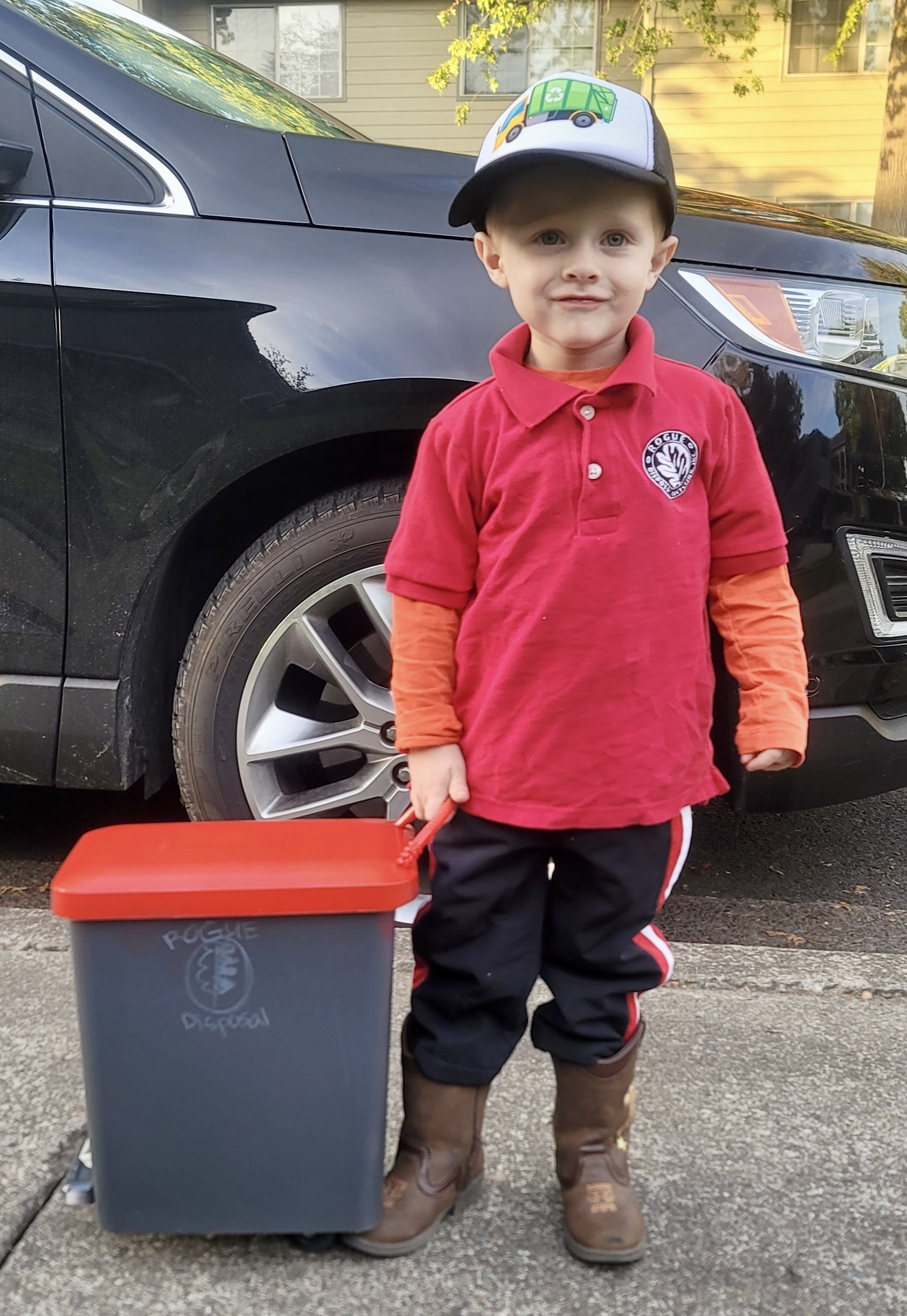 "My garbage!"
So just how much does Ari like the garbage truck? As his mom tells it, "We recently went to an event called 'Touch a Truck' where local companies brought their trucks and equipment for kids to sit in. There were police cars and firetrucks too," she said. "The only truck I couldn't get him out of was the garbage truck!"
Not surprisingly, Ari has garbage truck sheets on his bed. And he goes around the house collecting "garbage" for his little trash cans — exclaiming "My garbage!" So when his mom contacted us and told us Ari's story, we were happy to send him a few little garbageman-related goodies, including a special shirt and a tiny Rogue trash can.
"The foundation of our community."
Here at Rogue Disposal & Recycling, we like to think that the men and women who drive their routes throughout the Rogue Valley each day are true working-class heroes. So it's always nice to hear a story like Ari's and how we make a difference in the community.
As Christina said, "We have always instilled in Ari that if he wants to be a garbageman when he grows up, that would be just as acceptable as any other job. Garbagemen are a key part of our society and kids need to grow up respecting people like this who are part of the foundation of our community. Thank you so much for being such good ambassadors for people like Ari."
To Ari and his mom, thank you for sharing your adorable story. We love hearing about a true fan. And when Ari is ready to apply for a job, Rogue Disposal & Recycling will be here!