Hundreds show up on a hot day for handing off household toxins.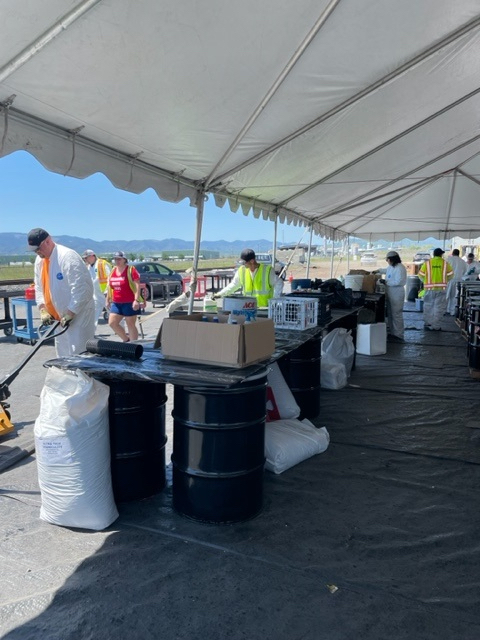 What do you get when more than 600 residents show up on a sunny and hot Saturday in early May to drop off their household hazardous waste items? A gross weight of 27,135 pounds in cleaning supplies, pesticides, bleach, garden chemicals, weed killer, drain cleaner, batteries, pool chemicals and more — toxins that are now safely kept out of the solid waste stream.
Held on Saturday, May 13 at the Transfer Station in White City, this was Rogue Disposal & Recycling's 32nd year organizing and running the Household Hazardous Waste Drop-Off Event, and once again, it was a great success. Working alongside the folks from Rogue Disposal, a specially trained team from Clean Harbors, a national leader in hazardous waste management, was on site to safely and professionally handle the materials dropped off.
By the time the one-day event was over, a total of 606 vehicles showed up with boxes, bags and other containers full of household toxins. This event gives area residents a safe and easy way to drop off chemicals that might otherwise end up in the landfill.
Once again, there was no cost to those dropping off their household hazardous waste. Also back this year was the popular "reuse table" — giving away approximately 100 pounds of collected materials selected by our technicians as being safe to reuse. A big thanks to everyone who came out and took advantage of this yearly event.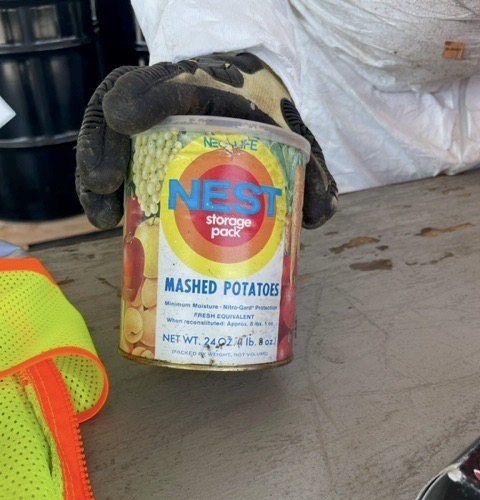 Businesses have their own day
Very Small Quantity Generator (VSQG) day, available to small businesses in Jackson and Josephine counties, took place on Friday, May 12, a day before the open-to-the-public event. Over the course of several hours, we processed a total of 18 VSQG businesses. We appreciate all of the businesses that applied and turned out.
Now that the annual event is over, what do I do with my unwanted household hazardous waste until next year?
Since it will be another year until our next annual event in Jackson County, you are welcome to attend the Josephine County event on Saturday, June 10 from 9 am to 3 pm, held at Southern Oregon Sanitation, 1381 Redwood Avenue in Grants Pass. Until then store your unwanted cleaning supplies, bug spray, varnish, pool chemicals and other household hazardous waste items somewhere safe and out of reach for children and pets — preferably in a locked cabinet or area that's inaccessible. Avoid extreme heat or cold and keep in a well-ventilated area.