Medford shred event gives residents an opportunity to safely destroy documents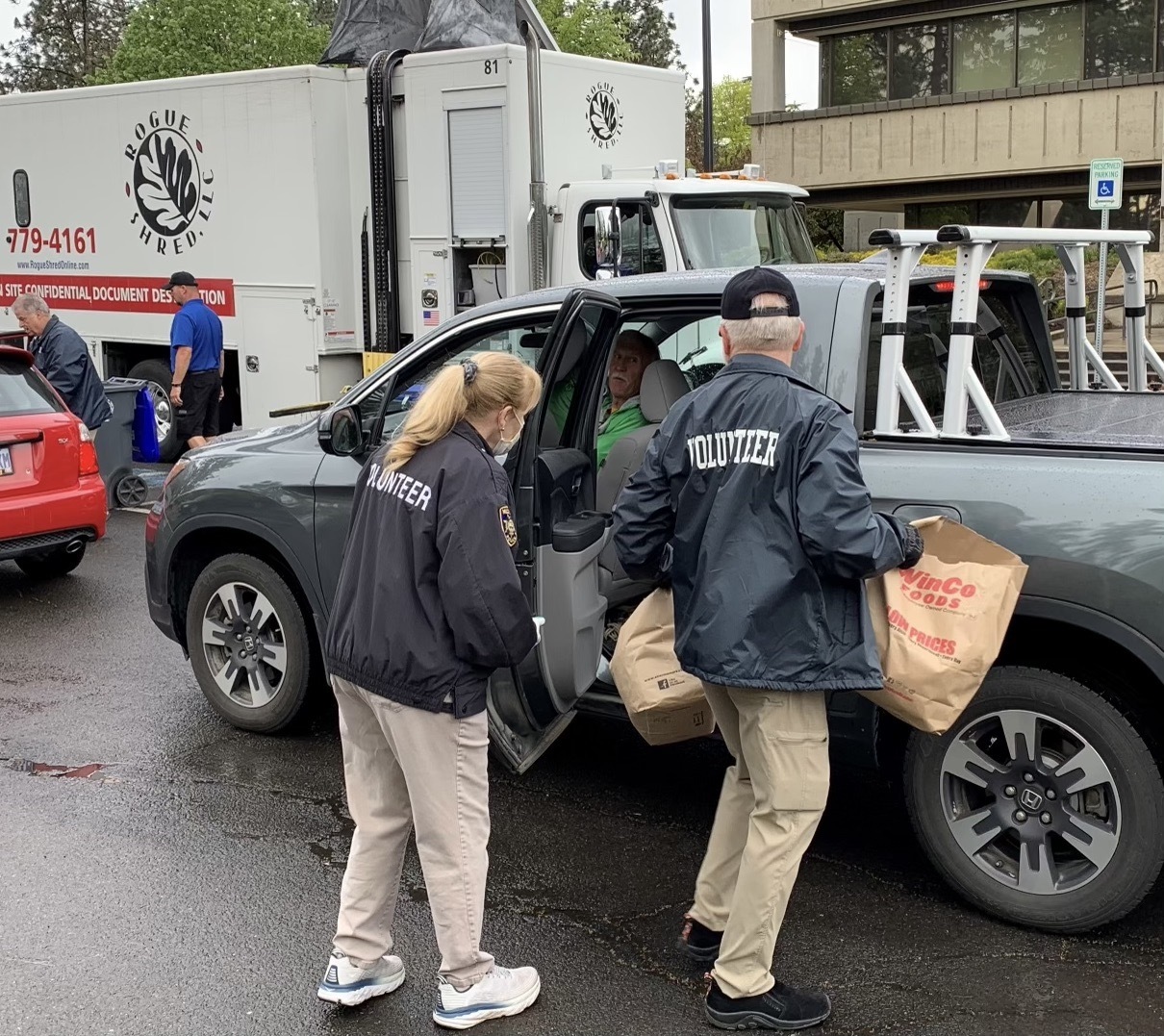 On Saturday, April 30, a team from Rogue Shred was on hand for Medford's annual Drug Take-Back and Rogue Shred, hosted by the Medford Police Department. During the event, 654 vehicles made their way through the City Hall parking lot site.
Keeping prescription drugs out of the water system
This event provided residents with a way to safely dispose of their unwanted, unused or outdated prescription medications for free. Improper disposal of unused medications can have a negative effect on our area's water quality, so disposing of these medications the proper way is a definite plus. At this year's event, 444 pounds of medications were collected.
Keeping confidential documents safe from identity fraud
Many of the vehicles processed during the event dropped off bags of personal and confidential papers for shredding by Rogue Shred at no cost. Team members were there to collect the materials for document destruction and operate the Rogue Shred trucks. Residents were able to bring up to three grocery sacks of papers for shredding per vehicle. Events like this help us spread the word about confidential shredding and provide people with a way to have their documents securely shredded to reduce the potential of identity theft.
A special thank you from the event host
Shortly after the event, Rogue Shred received a nice thank you note from the people who put on the Drug Take-Back and Rogue Shred Medford event each year, the Medford Police Department. The note, addressed to Mike Jacobson, Customer Relations Manager for Rogue Disposal & Recycling, said, in part:

"On behalf of the Medford Police Department and the City of Medford, thank you for your continued partnership and commitment to the Drug Take-Back/Rogue Shred event. The Medford Police Department spends a considerable amount of time educating the public regarding the impact of improper disposal of prescription medications, as well as the need to protect yourself from identity theft. Your support of our event, by providing two shred trucks and personnel, has enabled us to continue that education to the public each April. The event is always well attended and is a positive and productive outreach to our community."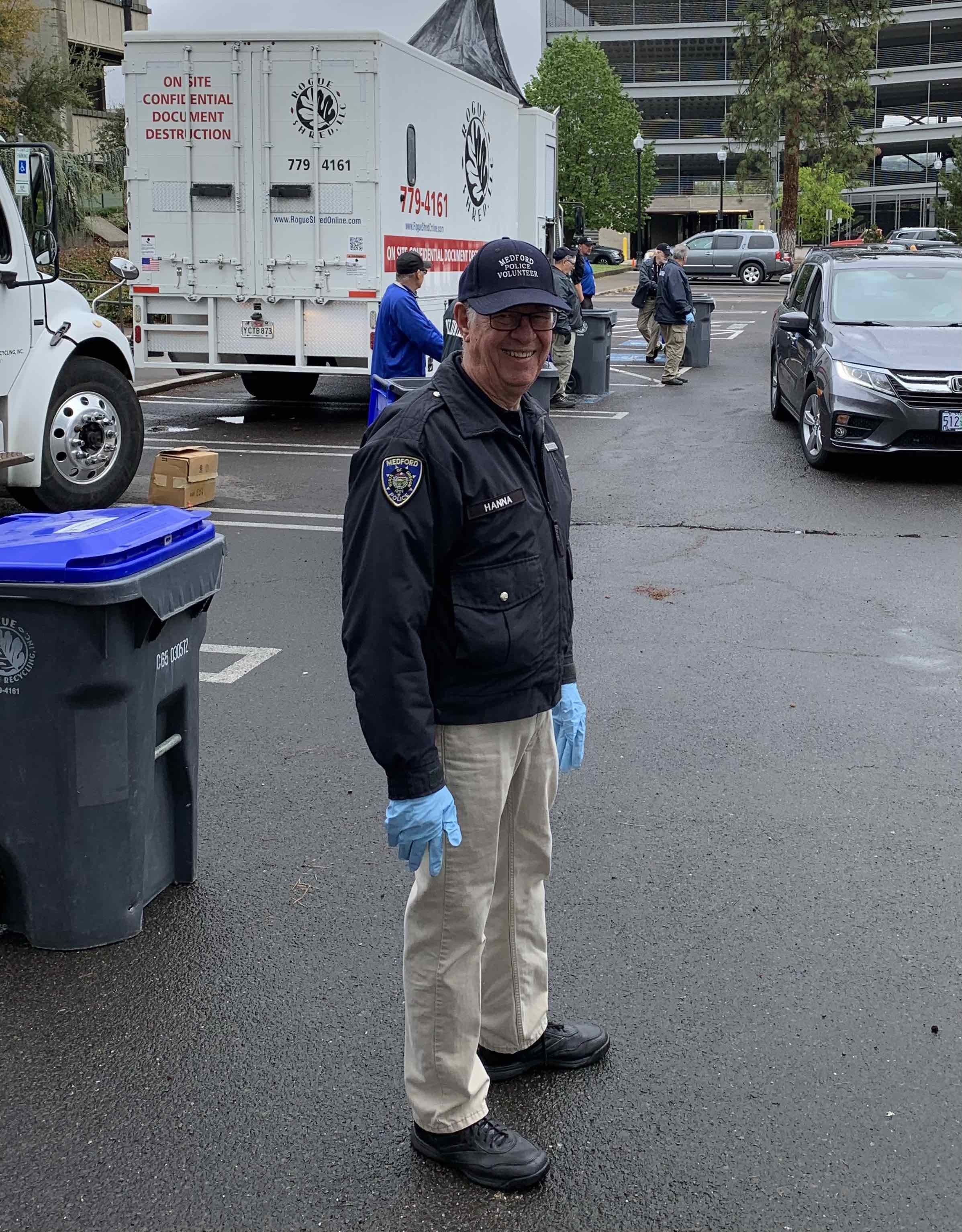 On behalf of everyone at Rogue Shred, thank you to everyone who turned out to this successful event.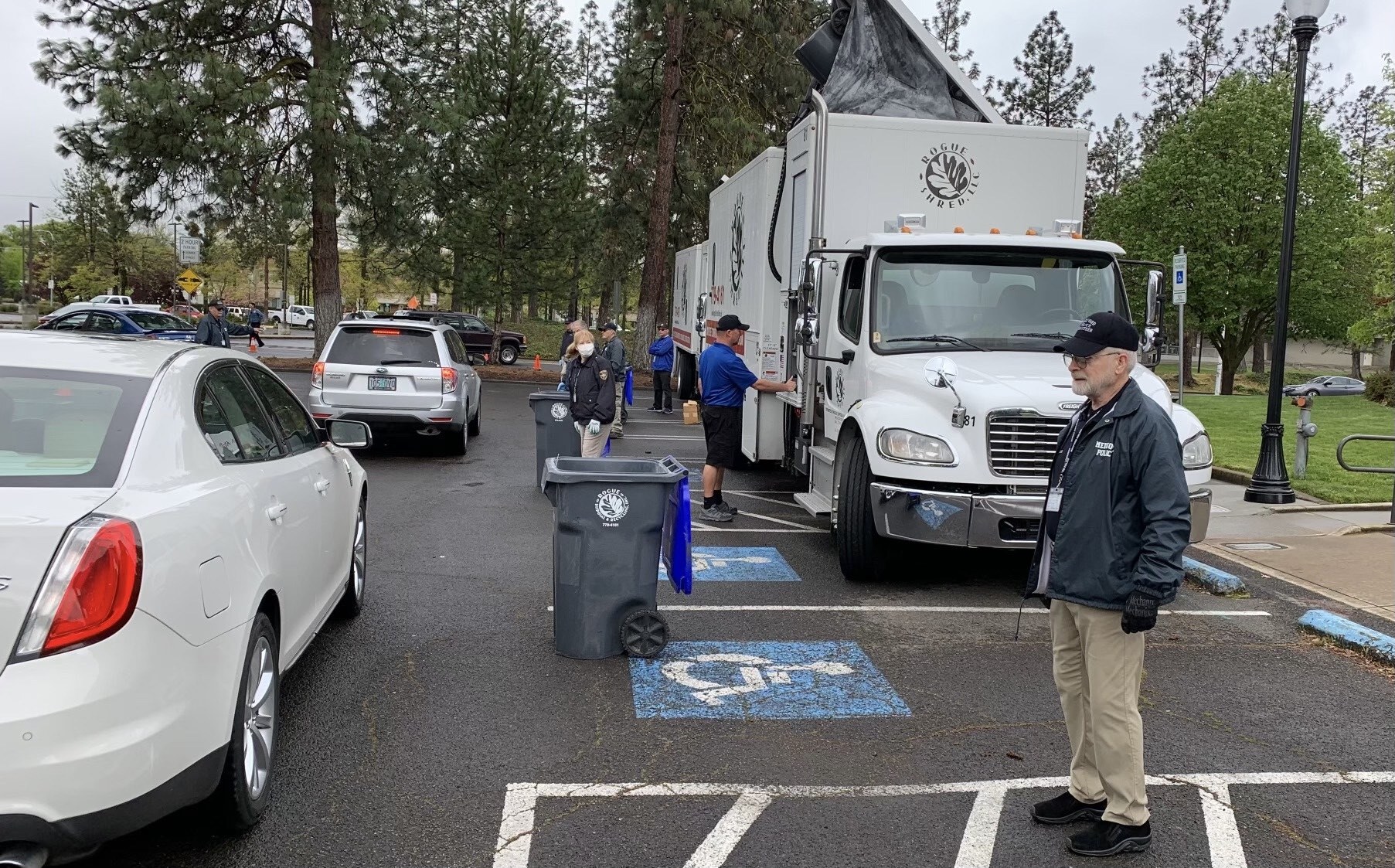 For more information about residential shred services — including ready-to-fill shred bags and convenient drop-off options, click here.
For more information about commercial shred services — including on-site confidential document destruction, customized document destruction policy and more, click here.