Rogue showcases waste-related career opportunities at two area-wide recruiting events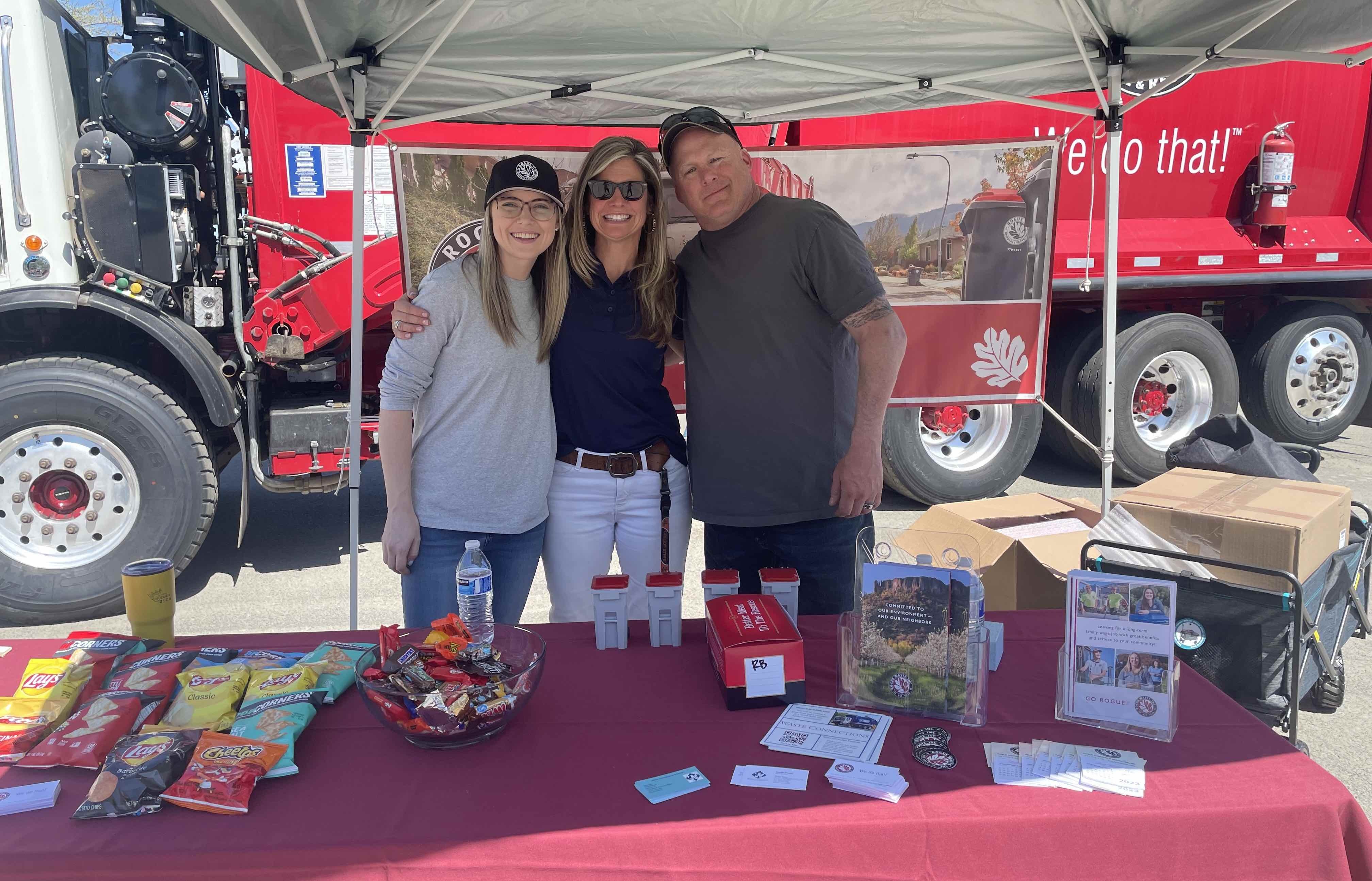 Two big job fair events were held in April — and the companies of Rogue Waste were on hand to speak to potential teammates. The first event took place on the campus of Southern Oregon University on April 20, while the second event — Careers In Gear — took place at the Jackson County Expo on April 27. These recruiting events give local employers the opportunity to speak with students and community members from around the area. For Rogue, it meant being able to show prospective employees the wide breadth of career opportunities available with the company — everything from drivers, mechanics and heavy equipment operators to customer service representatives, pay attendants, dispatchers and more. Since open positions are always changing, potential employees were encouraged to sign up for job alerts that will notify them if a position they're interested in becomes available.
Reaching out at Southern Oregon University
At the job fair on the campus of Southern Oregon University, there were 70 employers registered, with close to 200 college students attending. According to Stacey Derrig, Assistant Director of Corporate Relations at the school, "We found that this event on the employer side was aimed at students who were graduating and looking for a full-time career." Others, she noted, who were not graduating yet were looking for part-time work or internships. The team from Rogue Disposal & Recycling noted that they always enjoy being able to share information about the many career opportunities at Rogue with students interested in their futures.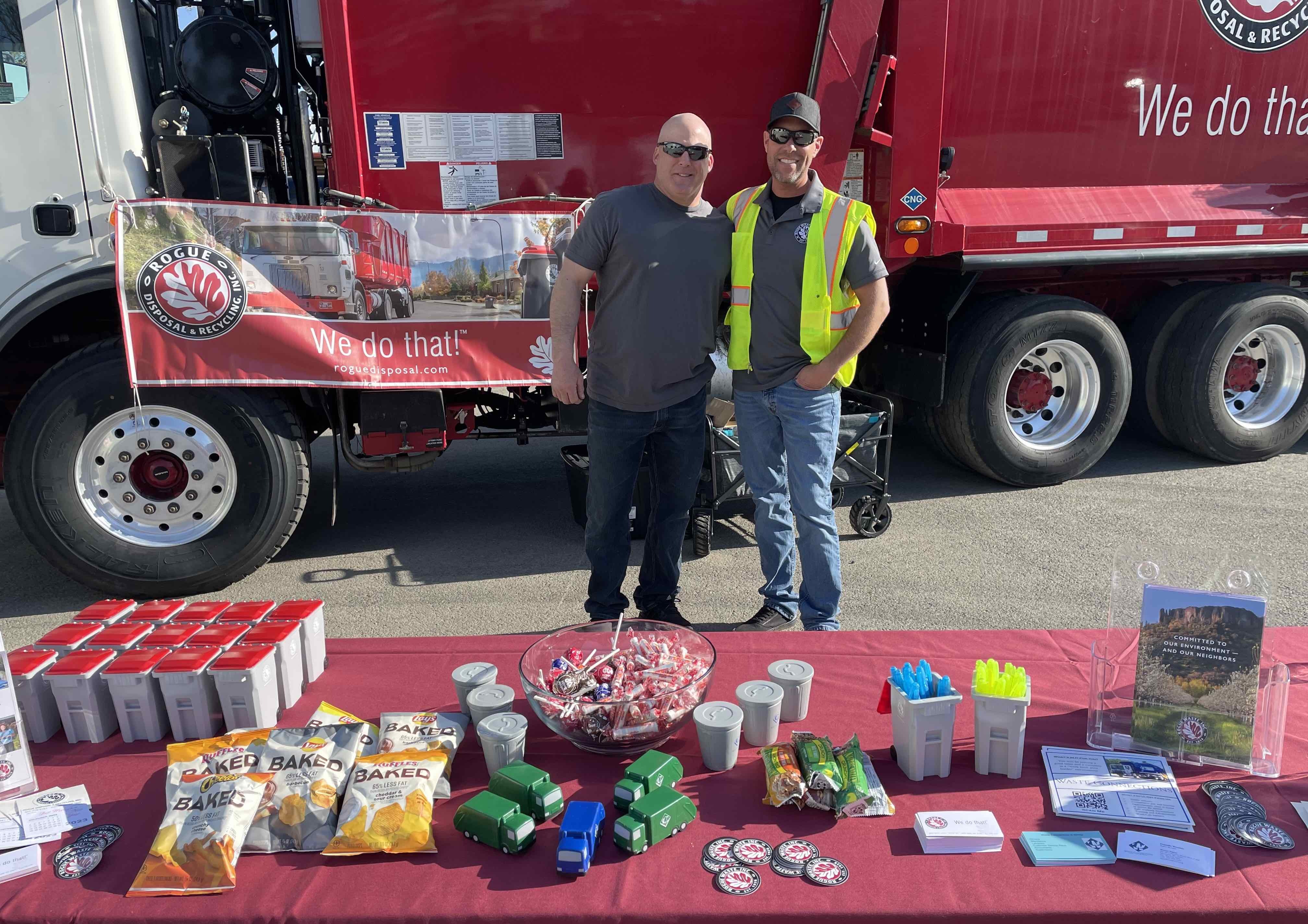 Making connections at the Careers In Gear event
At the Careers In Gear job fair, more than 1700 students from 35 schools met with exhibitors. Another 205 adults from the community also attended, visiting with 155 different exhibitors. "Many of the people we met with were surprised at how many different career opportunities the garbage industry offered," said Ashley Schaff, Operations Supervisor for Rogue Disposal & Recycling. "They were interested in the fact that they didn't have to go to college in order to get a good, dependable job."
Chris Anderson, a heavy equipment mechanic at the Dry Creek Landfill, said, "I had a great time interacting with the young people. Hopefully we reached some future employees for Rogue."
And Holly Deemer, Customer Service Supervisor at Rogue Disposal & Recycling, noted, "We had good engagement from the adults during their time in the afternoon — more than we have in the past."
Filling the pipeline for future employees
For high schoolers, college students and community job seekers, these two job fairs provided a chance to meet with representatives from different types of career paths and learn more about both entry level and advanced positions. For employers, including Rogue, it was a chance to let potential employees know about the many and varied job opportunities available.