Rogue Waste, Inc. looks for future teammates at local workforce recruiting event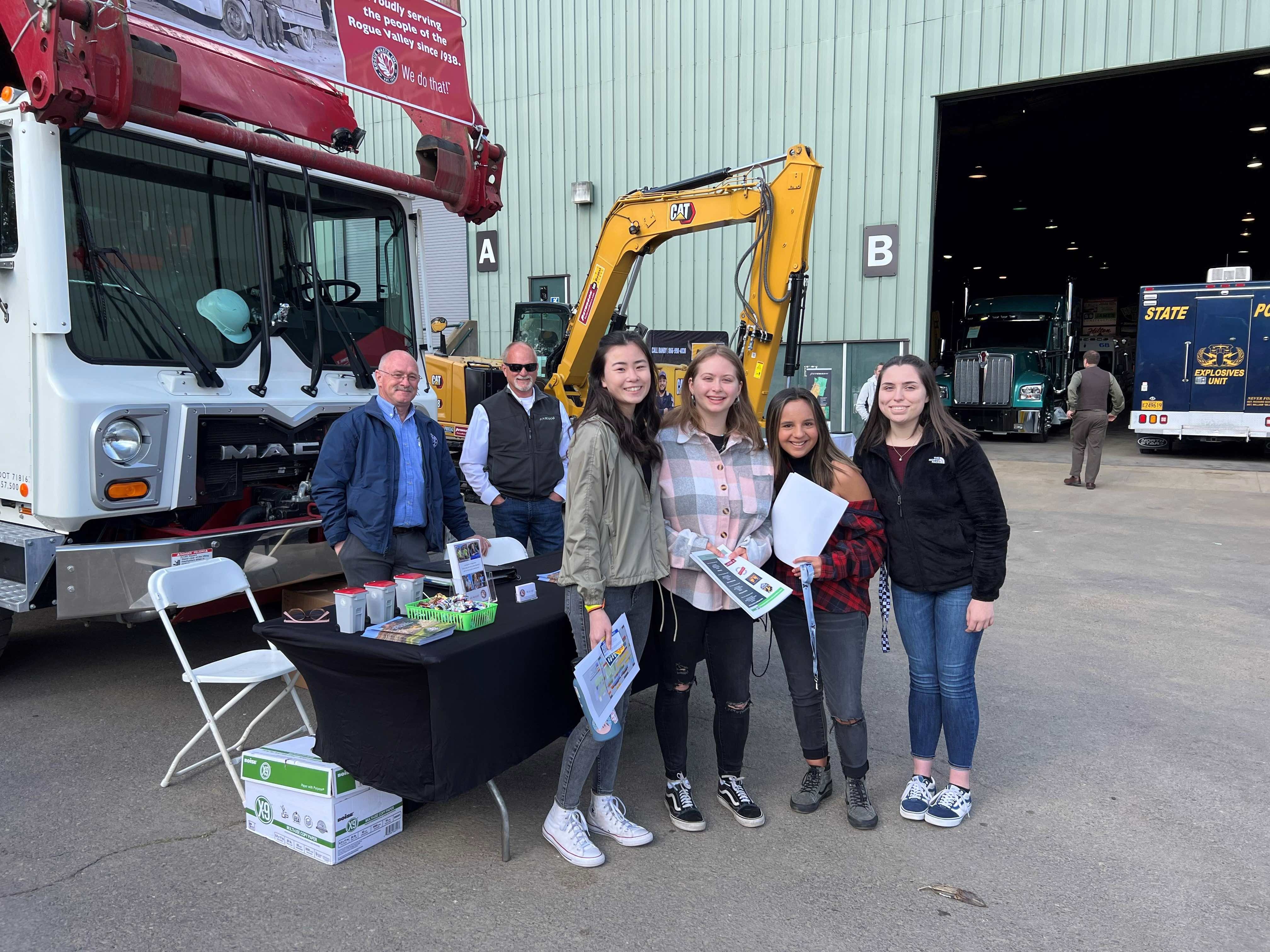 At this year's Careers In Gear event at the Jackson County Expo, held on April 27, businesses from around the region — including the companies of Rogue Waste, Inc. — had the opportunity to provide nearly 2,000 potential employees with career exploration and employment opportunities.
First up, high school students had the run of the exhibit hall from 9 to 2:30. The team from Rogue Waste, Inc. handed out brochures, mini recycling carts, and candy. In order to get a mini roll cart, Erin Malanche, Operations Manager, Fleet Management Compliance and Safety, asked students to name two items that can go into Rogue's curbside recycling cart. Mike Jacobson, Customer Relations Manager, gave students another way to earn a mini cart — by answering an age-old riddle: What's black and white and "red" all over… and can go in our recycling cart? You guessed it: Newspaper.
Next, adult job seekers took to the exhibit hall floor from 3 to 6 pm. It was a chance for would-be employees and area employers to connect. According to the event coordinator, Jenifer Perry, "It was great to be able to offer jobs in real time. The event was bigger than ever!"
Different industries, different jobs
Rogue Waste, Inc. is a family-owned company with decades-long roots in the southern Oregon. At the Careers In Gear recruiting event, it was great to be able to show all the companies under the Rogue Waste, Inc. umbrella, including:
Rogue Disposal & Recycling
Rogue Shred
Rogue Compost
Rogue Transfer & Recycling
Dry Creek Landfill
Rogue Clean Fuels
Attendees were able to learn about the wide range of career opportunities available within Rogue Waste, Inc.— everything from drivers, mechanics and heavy equipment operators to customer service representatives, pay attendants, dispatchers and more. Since open positions are always changing, potential employees were encouraged to complete and submit online applications, with the direct link to that page on the website listed on the handout.