Thanks to everyone who drove up and dropped off their household toxins!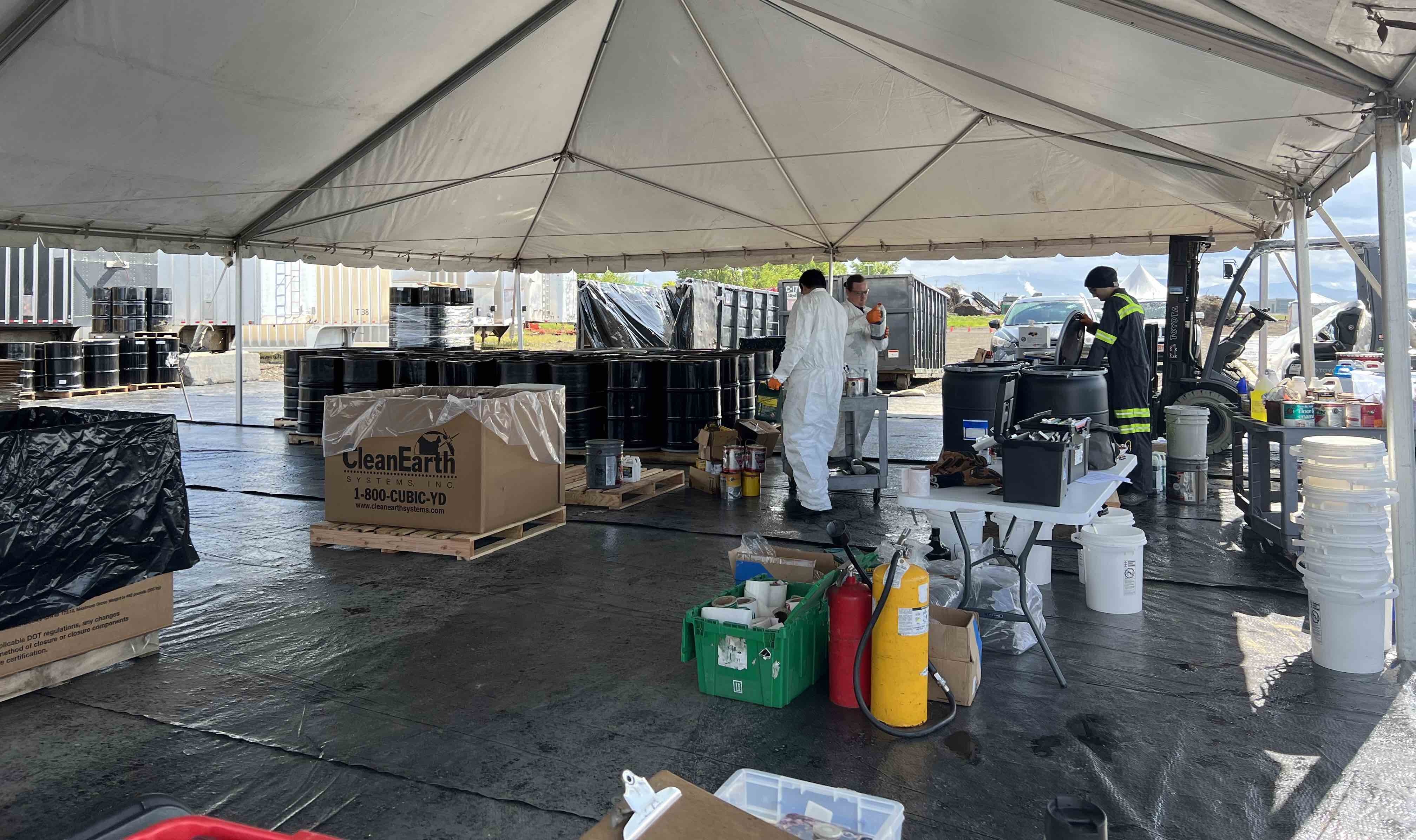 The 2022 Household Hazardous Waste event was held in early May at the Transfer Station in White City. This was the annual event's 31st year and despite on-and-off rain, it was once again a big success. Thanks to all the area residents who came out, we collected a gross weight of approximately 60,844 pounds. That's nearly 30 tons of everything from cleaning supplies, bleach and drain cleaner to garden chemicals, weed killer, bug spray and more — all handled safely and professionally by the specially trained team from Clean Harbors, a national leader in hazardous waste management.
Conditionally Exempt Generator (CEG) Day, available to business and industrial accounts in Jackson and Josephine counties, took place first, on Friday, May 6. During this event, we processed a total of 19 CEG businesses — the same number as last year. A big thanks to all the businesses that applied and turned out.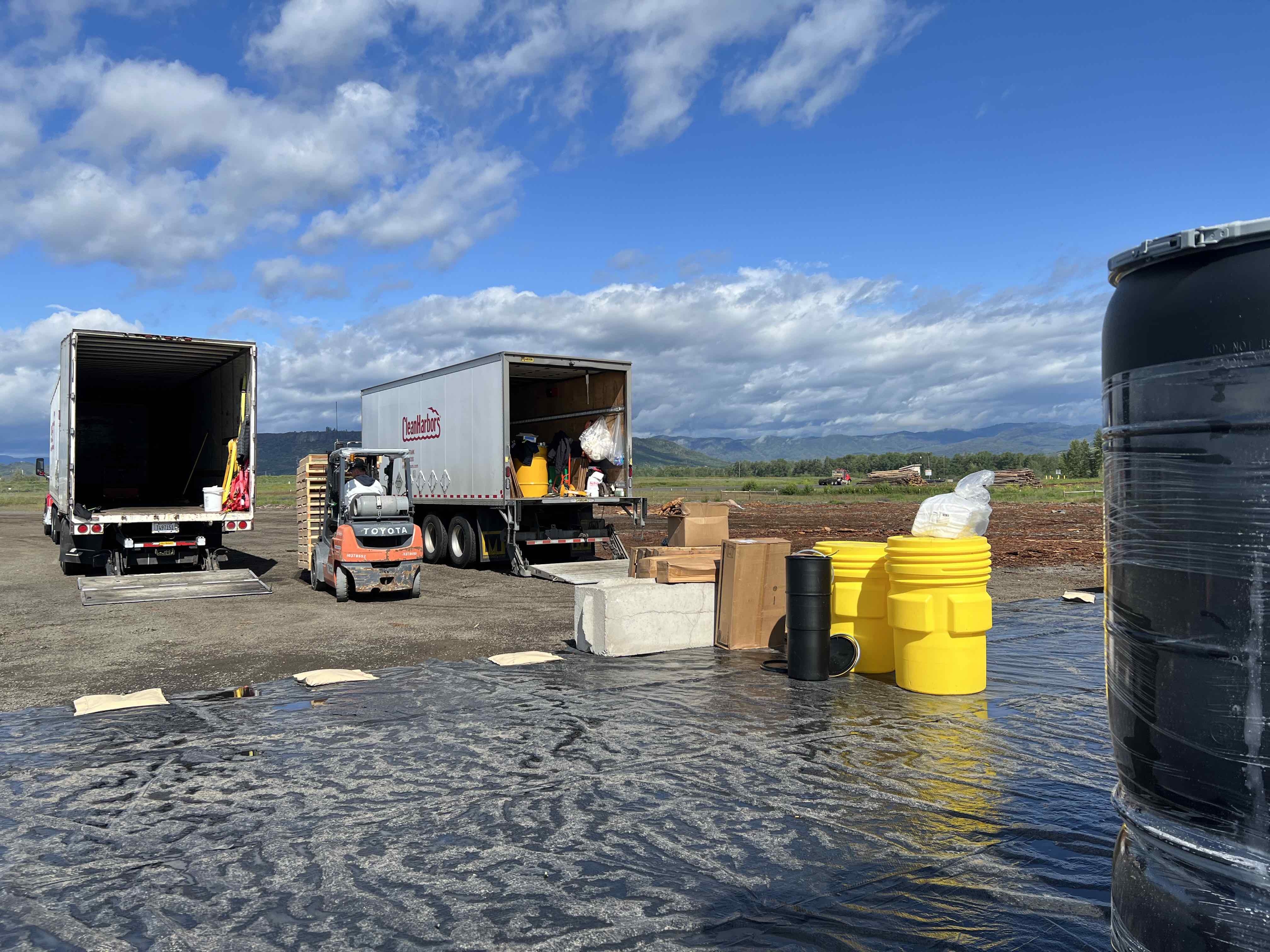 Then on Saturday, May 7, a total of 667 vehicles showed up at the Transfer Station — 99 more than last year! — with residents safely dropping off their household toxins. It's a great way to get potentially dangerous chemicals out of your home — and doing so safely at events like this keeps them out of the solid waste stream. Thanks to everyone who came out and took advantage of this yearly event.
In order to make the event as safe as possible for both customers and staff, we waived the $5 per vehicle fee again this year as a way to further reduce contact. And for the first time since the pandemic began, we were able to host the reuse table again —giving away approximately 400 pounds of collected materials for reuse.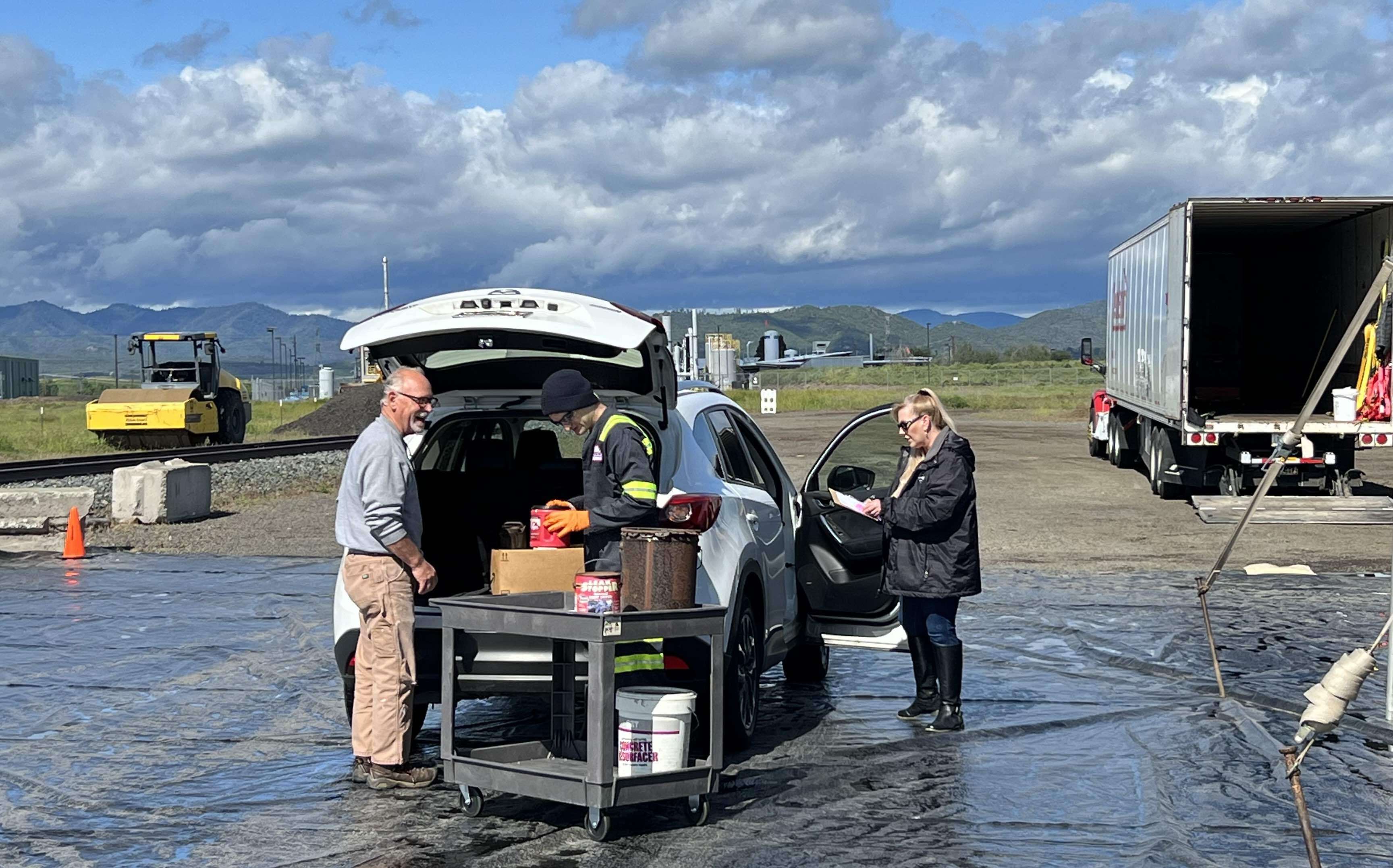 Now that the annual event is over, what do I do with my unwanted household hazardous waste until next year?
Since it will be another year until our next annual event in Jackson County, you can also attend the fall event in Josephine County. Until then, just store your unwanted cleaning supplies, bug spray, varnish, pool chemicals and other household hazardous waste items somewhere safe and out of reach for children and pets — preferably in a locked cabinet or area that's inaccessible. Avoid extreme heat or cold and keep in a well-ventilated area.