Celebrating Waste & Recycling Workers Week!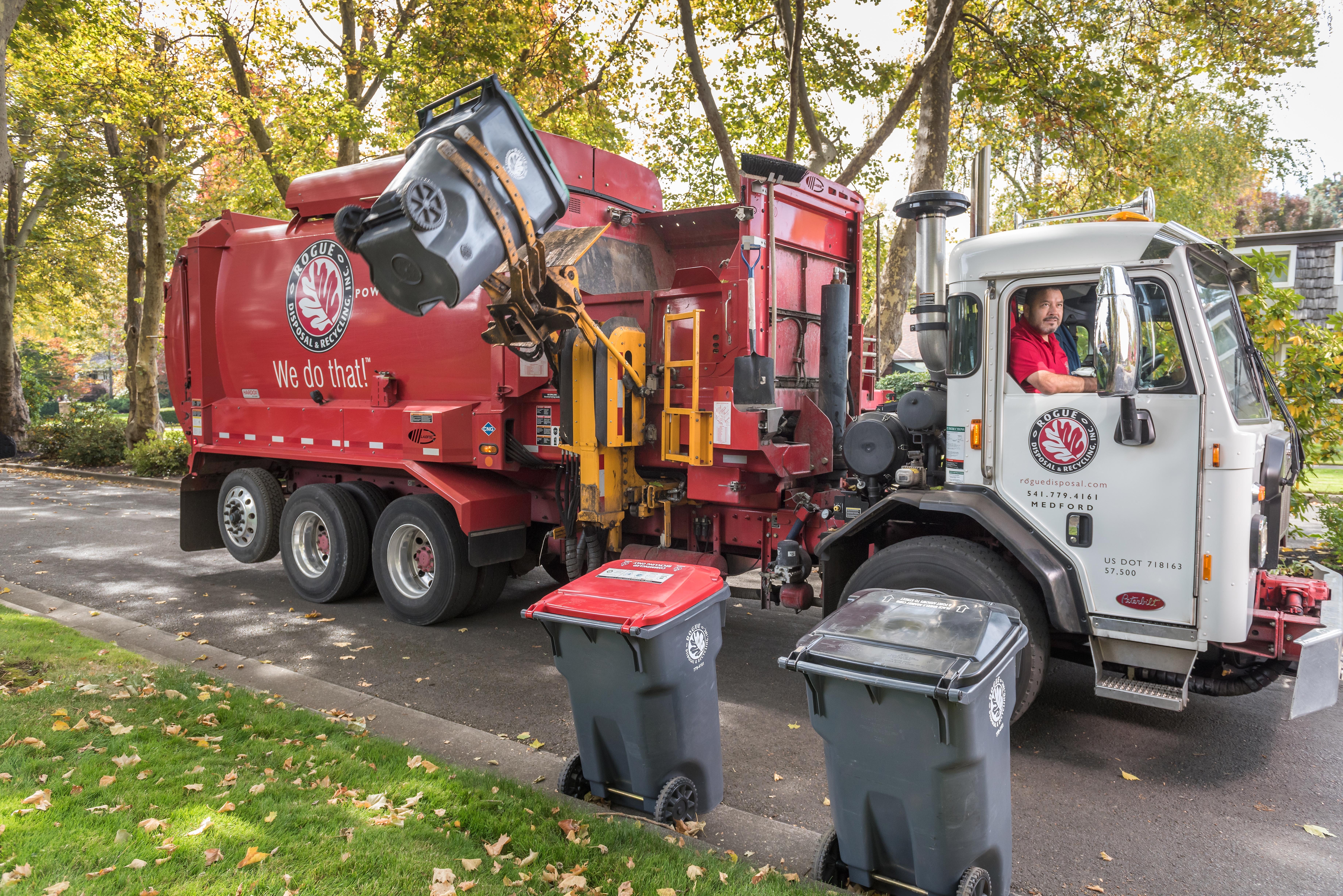 Odds are you've heard of Teacher Appreciation Week, National Nurses Day, and Firefighter Appreciation Month. But did you know there's a Waste and Recycling Workers Week too? Running from June 13-19, Waste & Recycling Workers Week is a chance to celebrate and thank the dedicated, hard-working people who pick up our trash, empty our recycling and work daily to keep our neighborhoods and streets safe and clean.
The event began in 2011 as National Garbage Man Day, with June 17 designated as a special day for paying respects to all garbage workers nationwide. A few years later, the event went global as a way to thank sanitation workers for their role in helping communities around the world community-wide stay clean and improve health standards. In 2020, the event was renamed Waste & Recycling Workers Week to be more inclusive and honor everyone who provides weekly curbside collection services. Since trash and recycling are picked up throughout the week, the event was changed to reflect that — becoming a week-long celebration, recognizing the challenging and important work of local trash and recycling haulers.
A critical — and dangerous — job
According to the U.S. Bureau of Labor Statistics, trash and recycling collection is the fifth most dangerous job in the country. Every day, these dedicated professionals work around large machines, speeding cars, adverse conditions and hazardous materials. Fortunately, advances in equipment — such as automated side loaders for trash and recycling collection trucks — are making work safer every day.
Proud to serve the communities we call home
For well over 80 years, the men and women of Rogue Disposal & Recycling have been honored to take care of the waste-related needs of the communities of the Rogue Valley. In neighborhoods from Medford and Jacksonville to Central Point and Phoenix, we're here to serve — with weekly trash service, curbside recycling and yard debris pick up.
Give your hauler a helping hand
Waste and Recycling Workers Week is an excellent opportunity to share some tips for things you can do to make their jobs safer and even more effective.
If you have to pass a garbage truck that's stopped for a pick up, please do so cautiously. Many worker injuries and fatalities are due to careless drivers hitting trash and recycling collectors.
Don't overload your trash, recycling or yard debris carts. Even though a mechanical arm is being used to lift and dump the contents, workers often have to correctly position the carts. Having to quickly move and adjust a cart overstuffed with heavy materials can cause wrist, back and shoulder injuries.
Be mindful of where you park on trash day in your neighborhood. Leaving plenty of room around your trash, recycling and yard debris carts is greatly appreciated by your driver.
Bag your trash (but NOT your recycling). When the trash cart gets lifted up and dumped, unbagged items can go flying — especially smaller things. And your driver has to chase that trash down to keep your neighborhood clean.
On behalf of everyone at Rogue Disposal & Recycling, thank you for being a valued customer. And for all of our drivers and other workers throughout the company, thank you for the work you do every day.
Here's how one young fan shows his love for the weekly visit from the Rogue Disposal & Recycling truck driven by Justin.