Two Rogue Disposal & Recycling team members place in national skills competition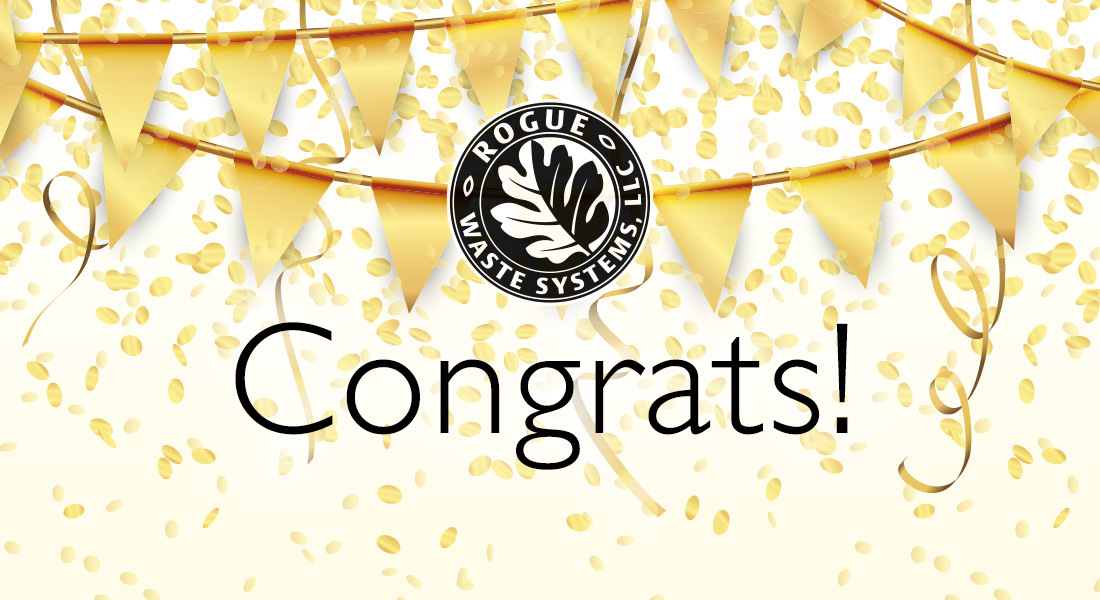 Josh Hesse, an equipment operator at Dry Creek Landfill, was the first-place winner in the landfill compactor competition at the just completed Road-E-O nationals. Teammate Arman Seib, a drop-box driver for Rogue Disposal & Recycling also took a top spot in his main event, truck roll-off competition. Glade Nielson, Lead Man for Rogue Compost, also qualified for the national event and performed admirably, just off the top spots.
What is the Road-E-O?
There's the Super Bowl for football, the World Cup for soccer, and for front-line employees in the solid waste industry, there's the Road-E-O. This yearly competition is specifically designed to test the skills and finesse of waste collection drivers and landfill equipment operators from across the country. Contestants compete in three separate divisions — landfill equipment, collection trucks, and equipment/truck mechanics.
Regional events are held first, with employees from Rogue Disposal & Recycling (along with a crew of volunteers) competing at the Beaver Chapter (Oregon, Washington, Idaho), held last September in Bend. Winners from regional events move on to the national finals, held October 14-15 in El Paso, Texas. And Team Rogue put on quite a performance of skills! (Learn more about Rogue's participation in the regional competition here.)
Bringing home the heavy equipment gold
For landfill heavy equipment operators, including Josh and Glade, there was a series of seven events to complete. As an example, one event had drivers maneuvering through barrels placed 4 to 8 inches wider than their machine without coming in contact with the barrels or mounds of soil that had been distributed on the course — and the end of the machine they were driving had to completely clear the barrels in order to earn points. In the compactor division, Josh came in first.
"The experience and the turnout were terrific," said an excited Josh. "We were all very fortunate to attend."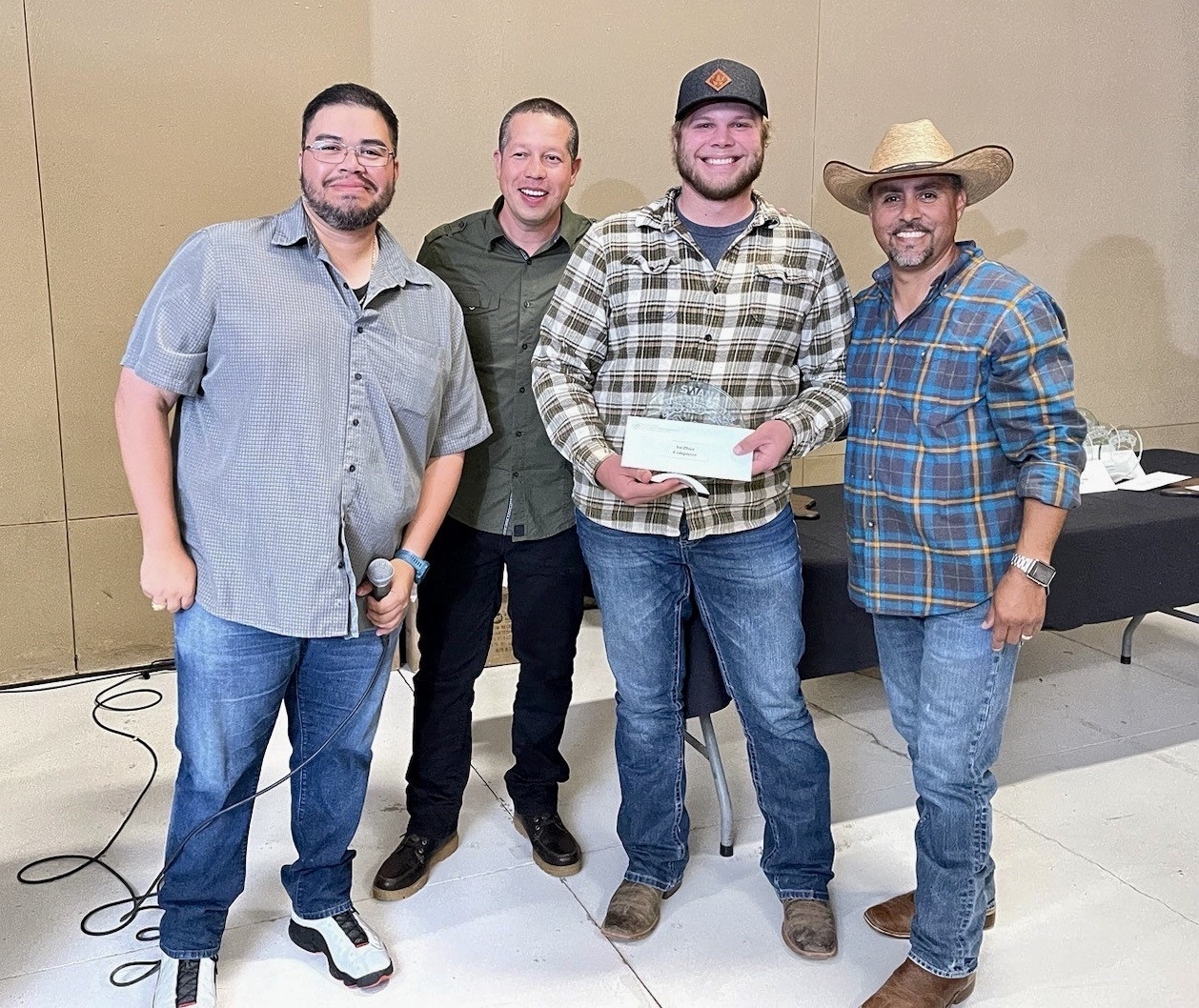 And bringing home the gold in the roll-off competition
Collection drivers competed in one of four categories — residential rear-loader, residential side-loader, industrial roll-off and commercial front-loader. They were required to complete a series of timed, precision challenges, including parallel parking, alley backing, and a serpentine obstacle course. Arman powered home in first place in the roll-off category, just ahead of competitors from Maryland and Florida.
For drivers, there was also a series of seven events to complete. One event, for example, was a serpentine around barrels that tested the driver's ability to maneuver the truck in and out of tight places — both forwards and backwards. Each driver started with 50 points, but lost 5 points every time they stopped and lost 15 points if they hit a barrel or crossed the curb line of the street.
For Arman, it was great meeting up with the people he competed against at regionals. "We shared a camaraderie, hung out together, cheered each other on and supported each other," he said. Erin Malanche, Operations Manager, Fleet Management, Compliance and Safety for Rogue Waste, said Arman was happy for the opportunity to meet new people from across the country during nationals. "He told me that this process gave him the chance to brush up on the technical aspect of his job, such as a refresher on the air brakes test and perfecting the pre-trip." Arman was very proud to represent Rogue and bring home a first-place award.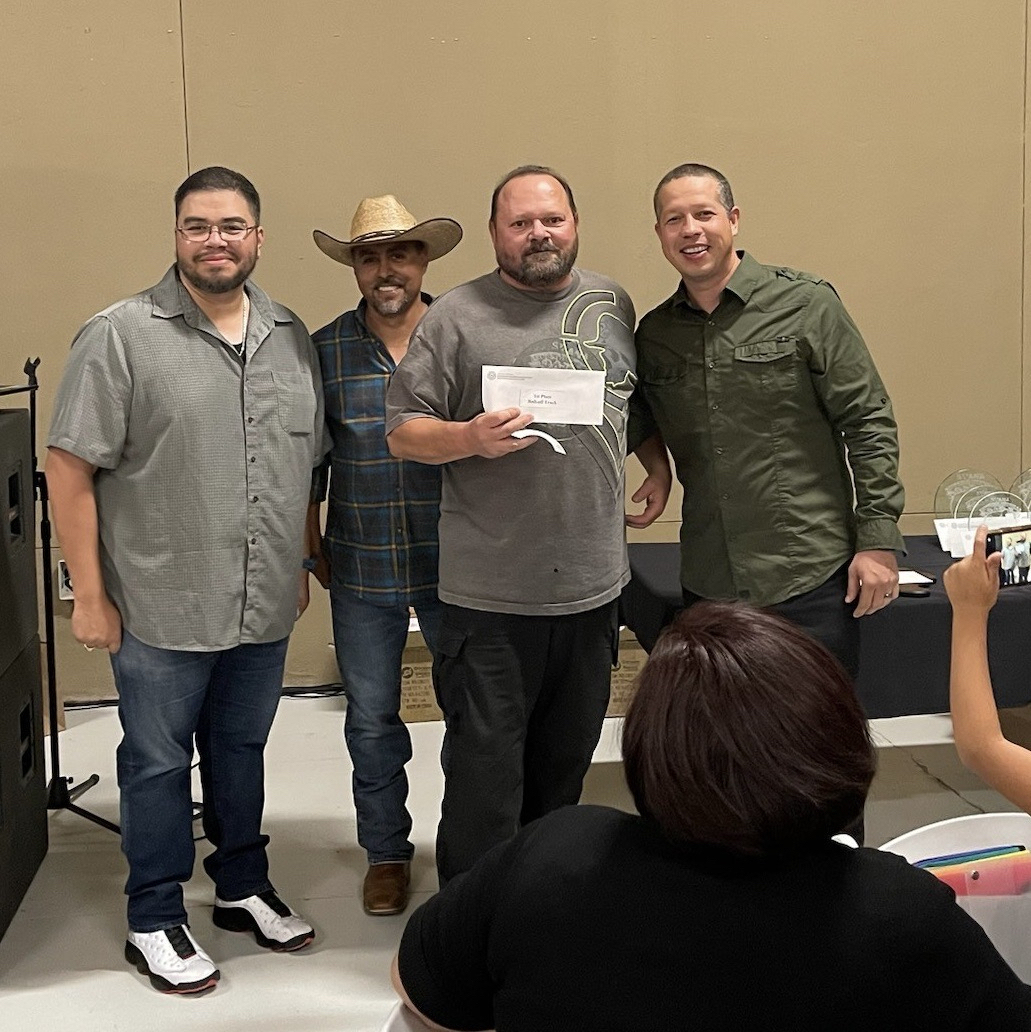 Well-deserved winners, all around
Along with the competitions, the SWANA Road-E-O provides front-line employees the chance to network and take in educational opportunities, all with an air of friendly rivalry. When the engines start up, the gloves come off and these highly skilled experts put their skills and experience to the test. This year's Road-E-O featured more than 100 competitors from coast to coast.
So what's it like to attend the event and compete with colleagues on a national level? Glade has a great take on his time at the 2022 Road-E-O. "It was a great experience spent with great people. Josh and Arman are awesome! I never thought I'd be anywhere close to Mexico, so it was cool to see the border. The Road-E-O was a great time and overall a really fun experience!"
Congratulations to our three Team Rogue competitors for doing us proud!